How to Verify Your Account in Turnitin Official Website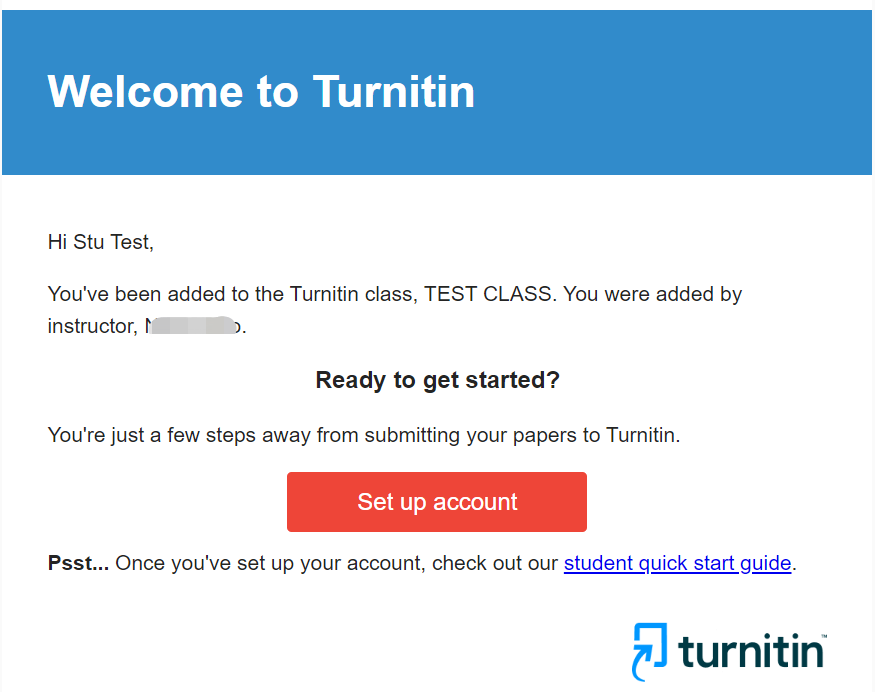 An example of a welcome email from Turnitin
Overview:
This guide will show you how to verify your account in Turnitin official website before you could make any submissions to Learning Mall Core as well as the Turnitin website.

NOTE:
If you believe that an instructor has added you as a student, but you have not received a welcome email from Turnitin, please check your spam or junk folder.
What to know:
This is only available for students who have not clicked on End User License Agreement before the Turnitin disconnection issue.

Step 1: A welcome email from Turnitin

If you have received a welcome email from Turnitin, this confirms that your instructor has enroled you to the class, allowing you to begin submitting papers to the designated modules. Click on the link for setting up an account from your Turnitin welcome email.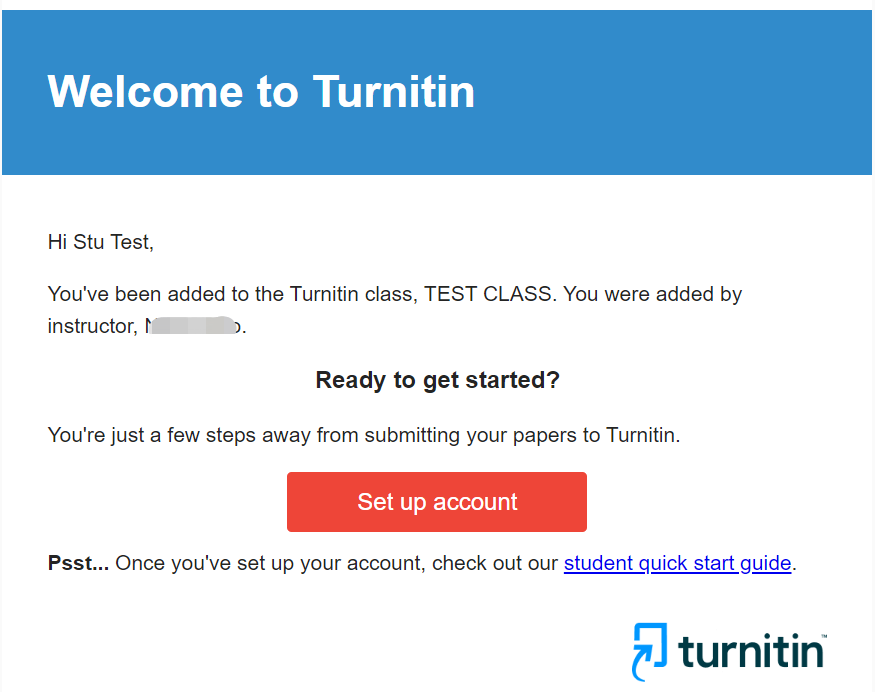 Step 2: Set up an account
Enter your email address and your last name or family name (this must be the same email address to which your Turnitin welcome email was sent). Then, click Next to continue.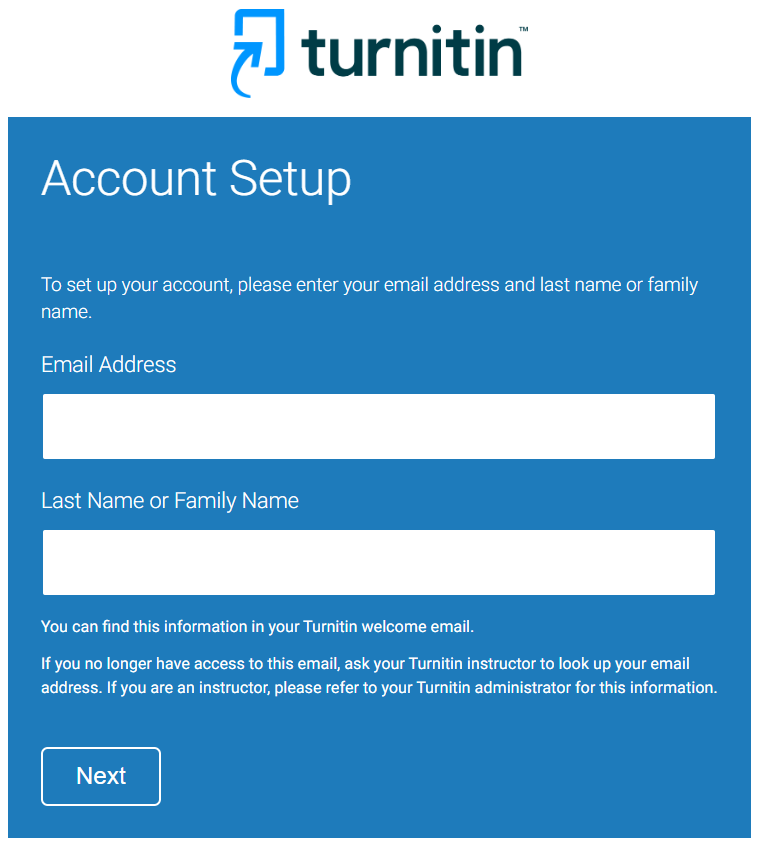 Step 3: Create your password
Turnitin will send you an email to validate your account, with the subject: Set up your Turnitin Account. Return to your email inbox, ensuring you check your email client's spam or junk folder for this email.
NOTE: The create password URL will expire within 24 hours. If your Create password link is no longer working, click the here link under to request a new email.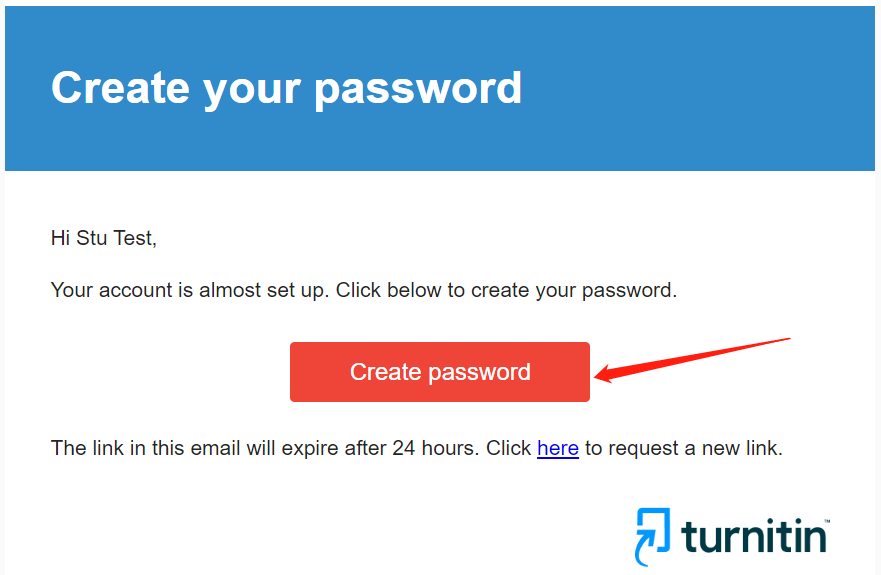 Enter and confirm your new password. Your password must be between 8 and 12 characters, containing at least one letter and one number. Then, click the Create Password button to finish the account setup process. Alternatively, click Cancel to abort.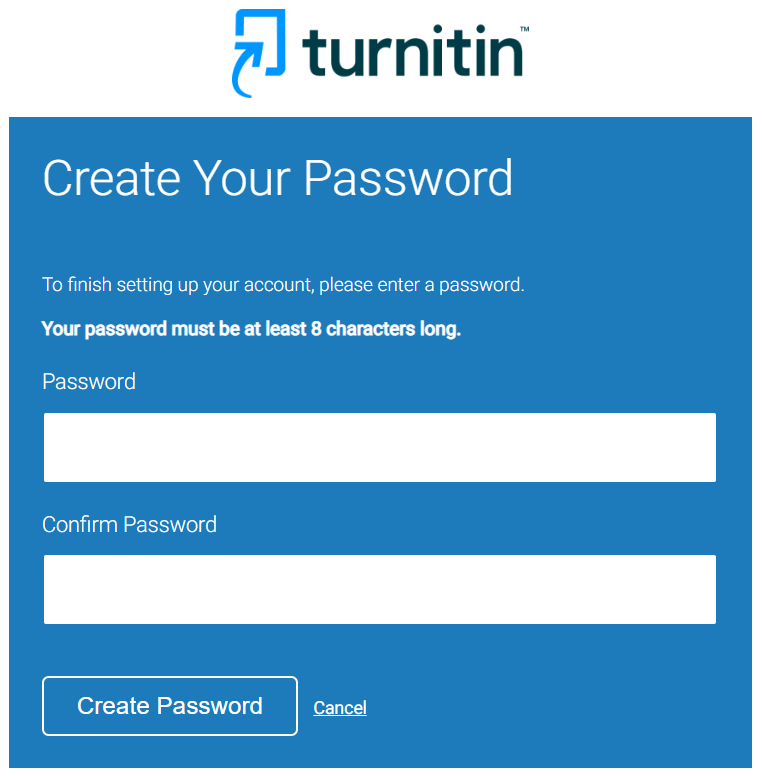 Step 4: Complete setting up the account
Your account setup is now complete; Click the Log in Now Using your email address and newly created password, enter this information in the log in fields provided.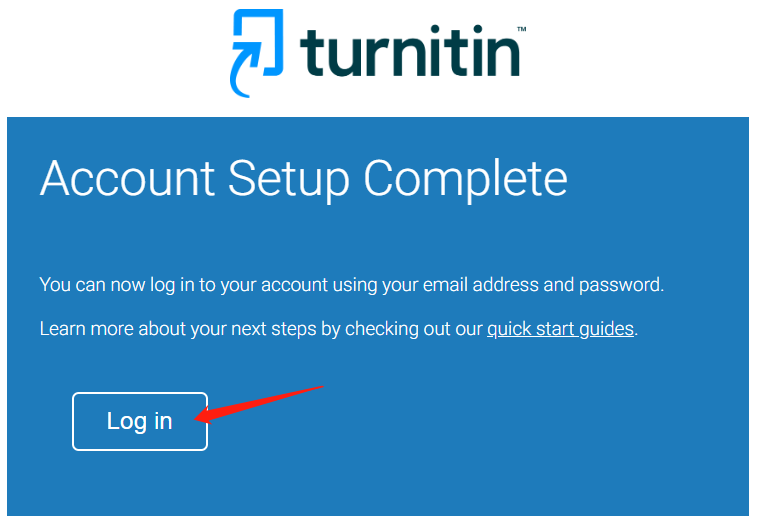 Step 5: Security question
After login:
you have the opportunity to amend your name and email address, should any of this information have been entered incorrectly;
select a security question

, then enter an

answer

in the fields provided. This will be used in the event that you need to reset your password. Then, click the

Next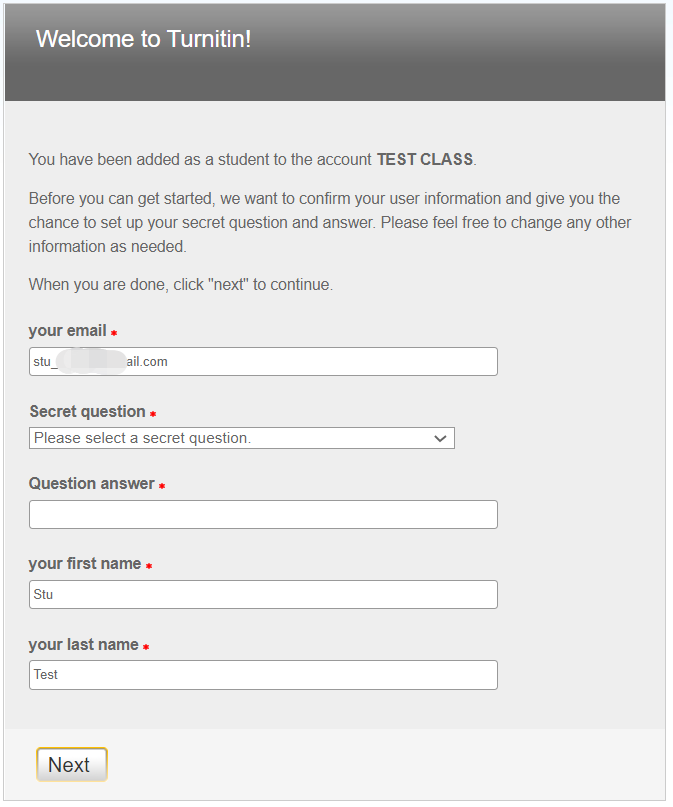 Step 6: Agree the End User License Agreement
Select the I Agree -- Continue button to accept Turnitin's user agreement and enter the Turnitin service.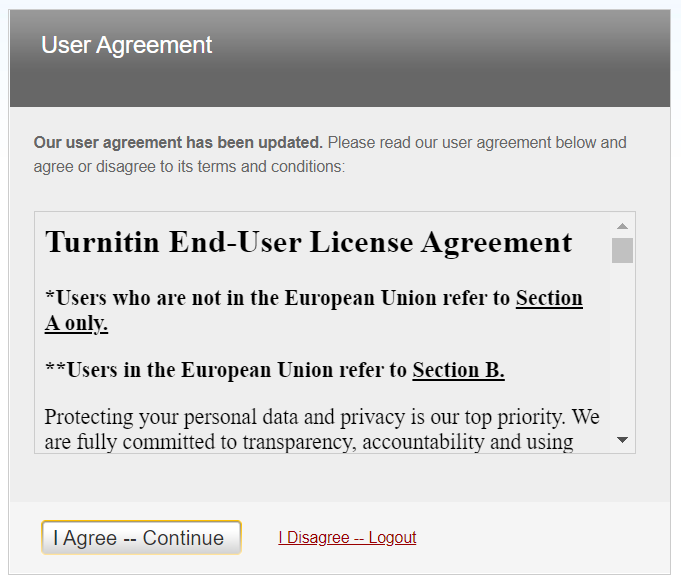 Step 7: Enrolled in a class
Now, you will access your student homepage. And the class you have been enrolled for your informal check is listed in the "All Classes" tab.
Note: below is the example for the guide. The correct module for your informal check is "Turnitin Website Check AY22/23".

Tips:
Only "Turnitin Website Check AY22/23" is for your informal check. Any submissions to the wrong modules will result in high similarity scores for your future formal submissions.