Step 1 - Add the level up Block
---
An example of level-up block

Overview:
This guide will show you how to add the level-up block to your module page. Please refer to the Level-up information portal for an example of the tool and best practices. 

What to know:
Level-up is a function of block which you may not be able to find on the activity list.

Table of Contents
Step 1: Turn editing on

Click the button "Turn editing on"

Step 2: Add a Level-Up block

On the right side of the module page, there should be a block called "Add a block". Please click the drop down button and add the "Level up" block on your module.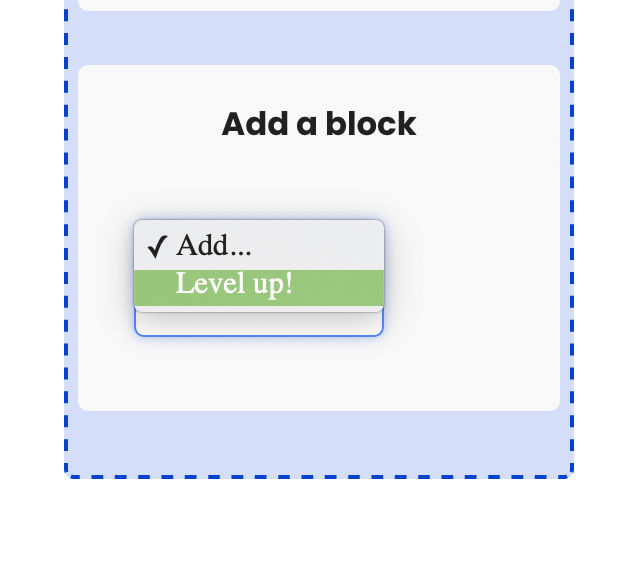 Basic steps about using Level-Up to gamify your page:
---
Article Number: 242
Author: Wed, Apr 14, 2021
Last Updated: Tue, Aug 23, 2022
Author: Yexiang Wu
Online URL: https://knowledgebase.xjtlu.edu.cn/article/step-1-add-the-level-up-block-242.html