How to download and migrate H5P Content Bank from modules in AY21/22 to new module areas in AY22/23
---

Uploaded H5P activities in the module area
Overview:
This guide will show you how to manually download and migrate H5P content bank from the previous module in AY21/22 to the new module area in AY22/23.

Here is the link to the archive AY21/22 system: https://core-archive20-21.xjtlu.edu.cn/
What to know:
The download and migration process can be completed in a few simple steps, and will enable you to quickly get started setting up your new module area for AY22/23..

Step 1: Access the previous module area in AY21/22

Access your previous AY21/22 module area. Then click Content bank in the navigation bar.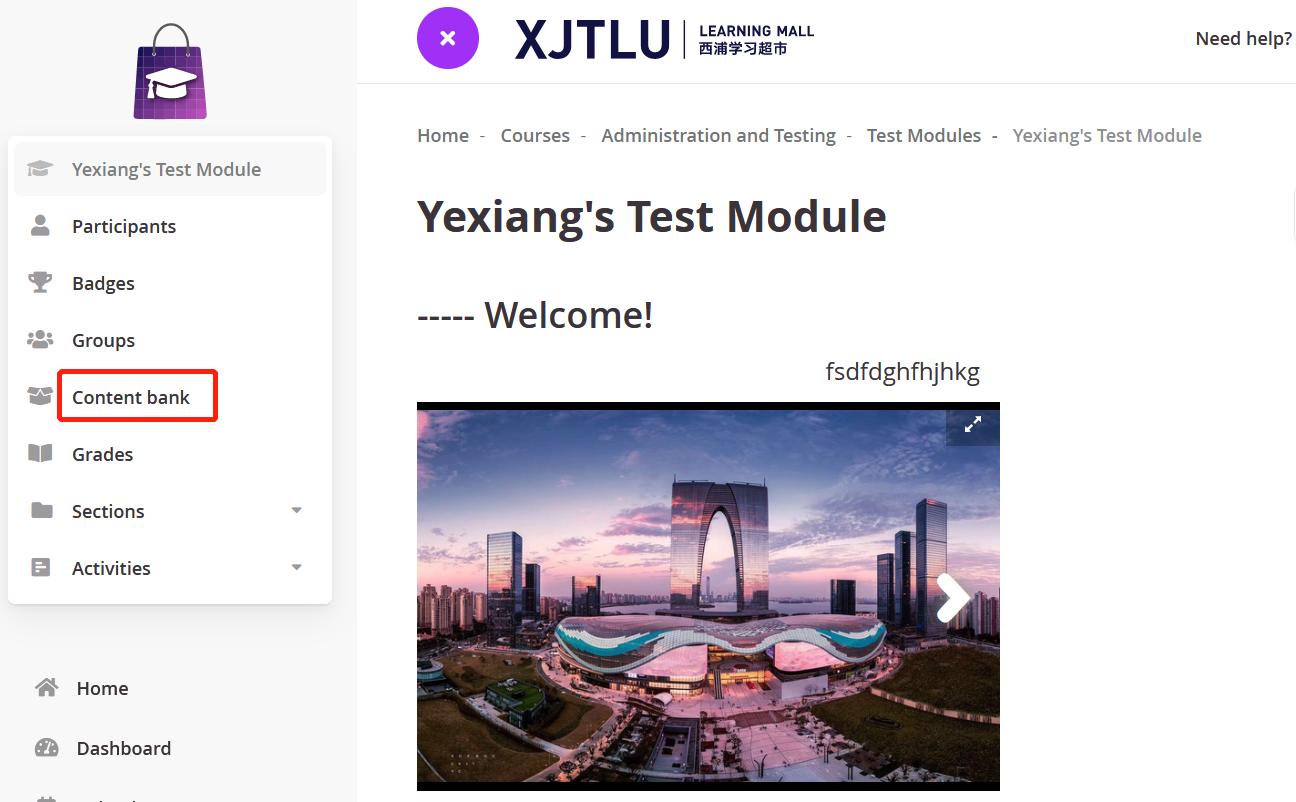 Step 2: Access the Content bank
Next, you can view all the H5P functions listed in the Content bank.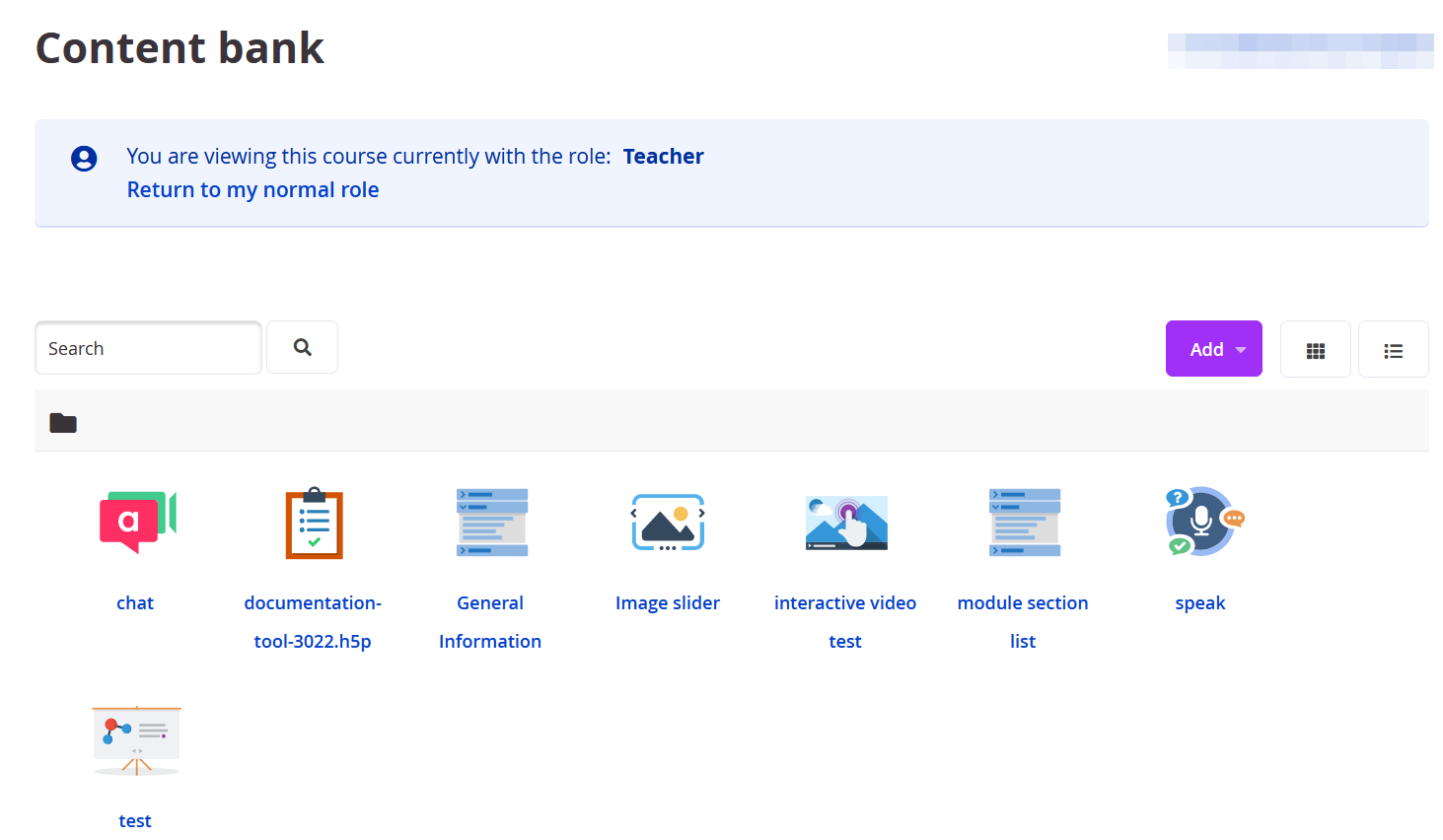 Choose the function to be downloaded and click the name to open it.

Step 3: Download the H5P function
Hit the cogwheel button and click the Download option.

Step 4: Locate the downloaded H5P file
You should now find a H5P file whick has been saved to the Downloads folder on your computer.

Step 5: Access the new module in AY22/23

Access to your new module area for the new academic year AY22/23 and click the Content bank at left side.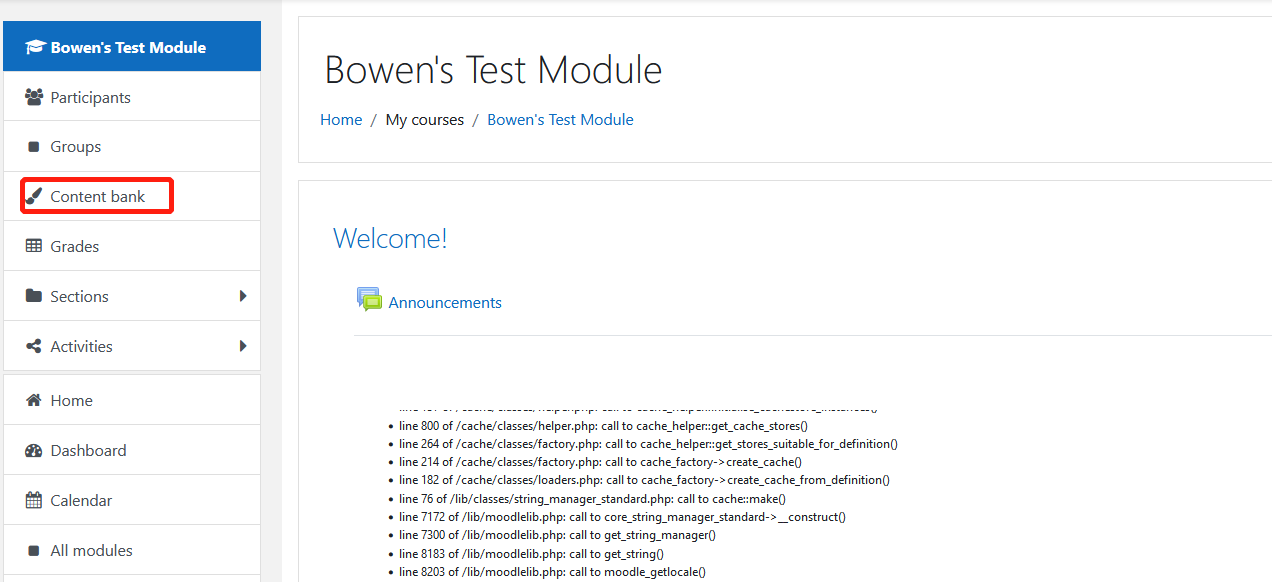 Step 6: Access the Content bank in the new module
Next, click the Upload button in the content bank of your new module.

Step 7: Uploading H5P files to the Content bank

You can now simply drag-and-drop the downloaded H5P file into the pop-up dialogue. Note that multiple files can not be dragged and dropped simultaneously. You only can upload one file at a time. Then click Save Changes. 

Once complete, please click Content bank folder to view all the H5P functions listed, including the uploaded file.

Tips: Please note that the migration process for H5P file can only be processed one function at a time. There is no bulk migration for H5P content migration.
---
Article Number: 349
Author: Sat, Aug 13, 2022
Last Updated: Sun, Aug 14, 2022
Author: Bowen Zhang
Online URL: https://knowledgebase.xjtlu.edu.cn/article/how-to-download-and-migrate-h5p-content-bank-from-modules-in-ay21-22-to-new-module-areas-in-ay22-23-349.html