Step 6 - How to view the reports
---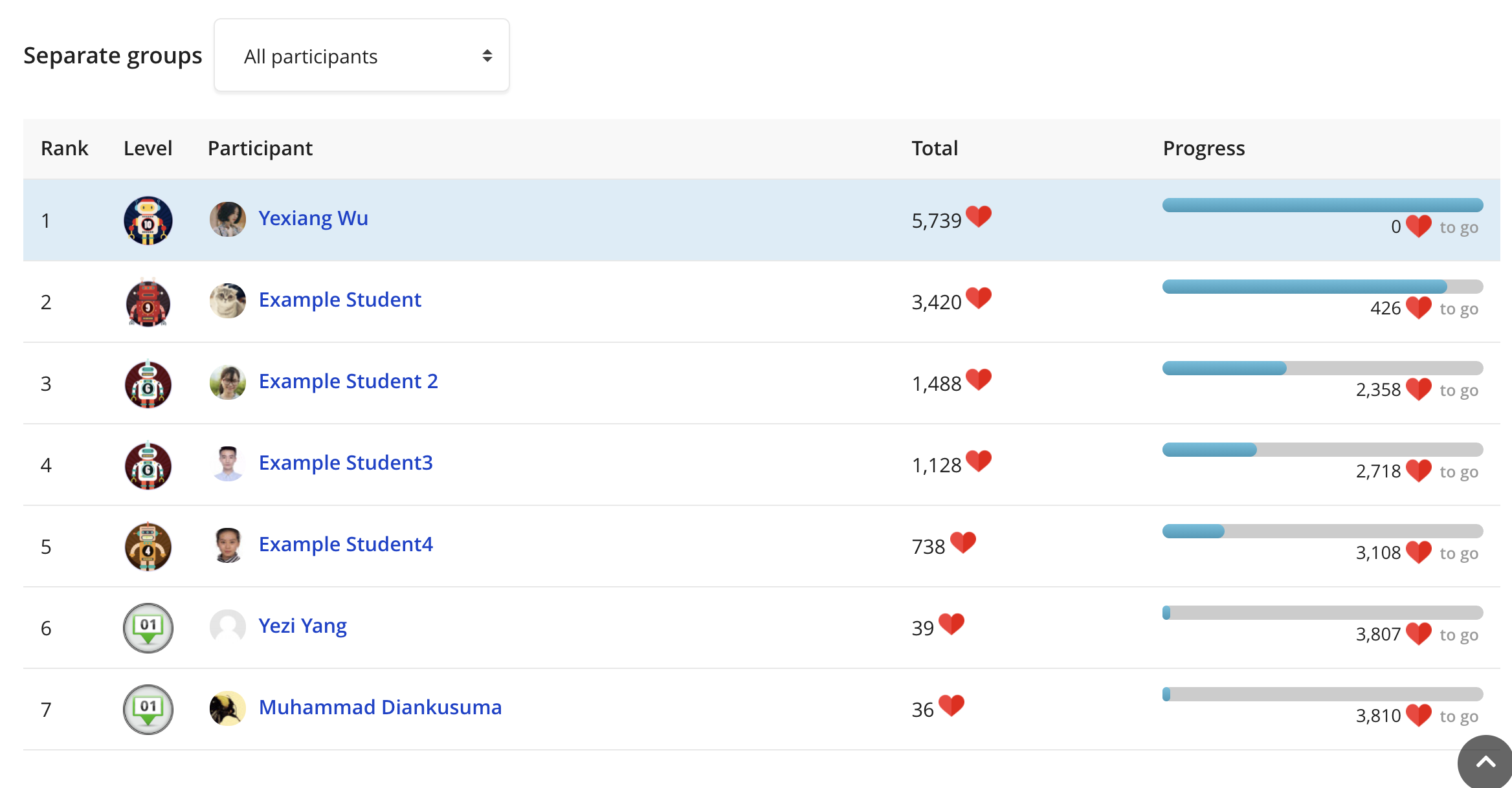 An example of level-up lader
Overview:
This guide will show you how to view the student's learning reports of level up leaderboard. 

What to know:
To better mange a gamified course, teachers should keep an eye on the students learning process. The reports of Level up will give some evidences of problems, or questions students may have. This will help teachers to decide how to improve the course or how to better support the learners.
Table of Contents
Step 1: Go to the leader board

The leaderboard of the level up function are available for both teachers and students. However, teachers will see more features.
Click "Ladder" or "Reports" on the leaderboard (in fact, any of the four buttons will bring you to the same page):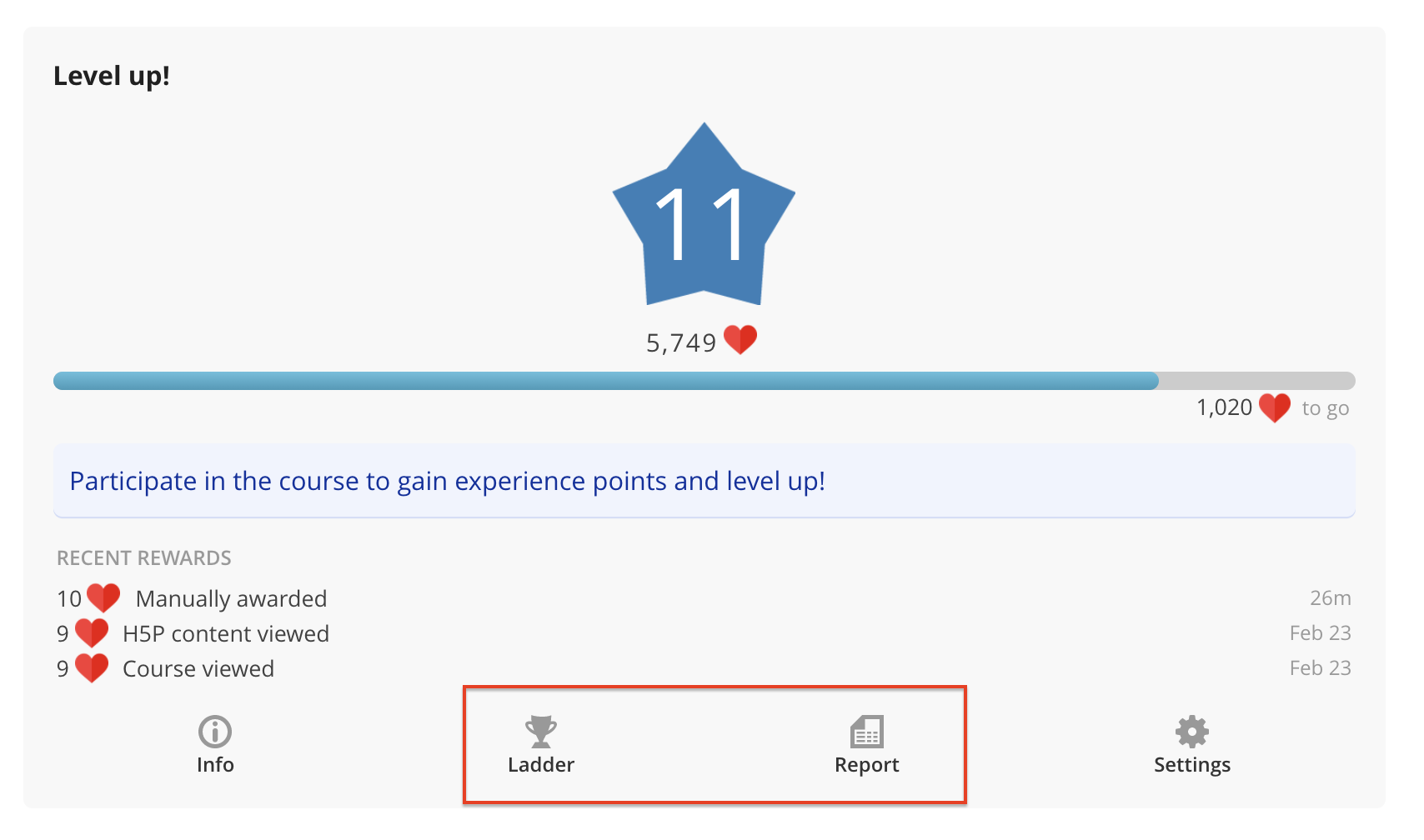 Step 2:  View different reports
On the new page, you will see different navigation buttons on the top. The tabs below will offer you the learning information/reports in the course.
Ladder: It shows each of the students' learning process, including the rank, level, total points received, and progress bar.  If you are using groups, you can also filter to view that group information only. (Students can only see the ranks inside their own group)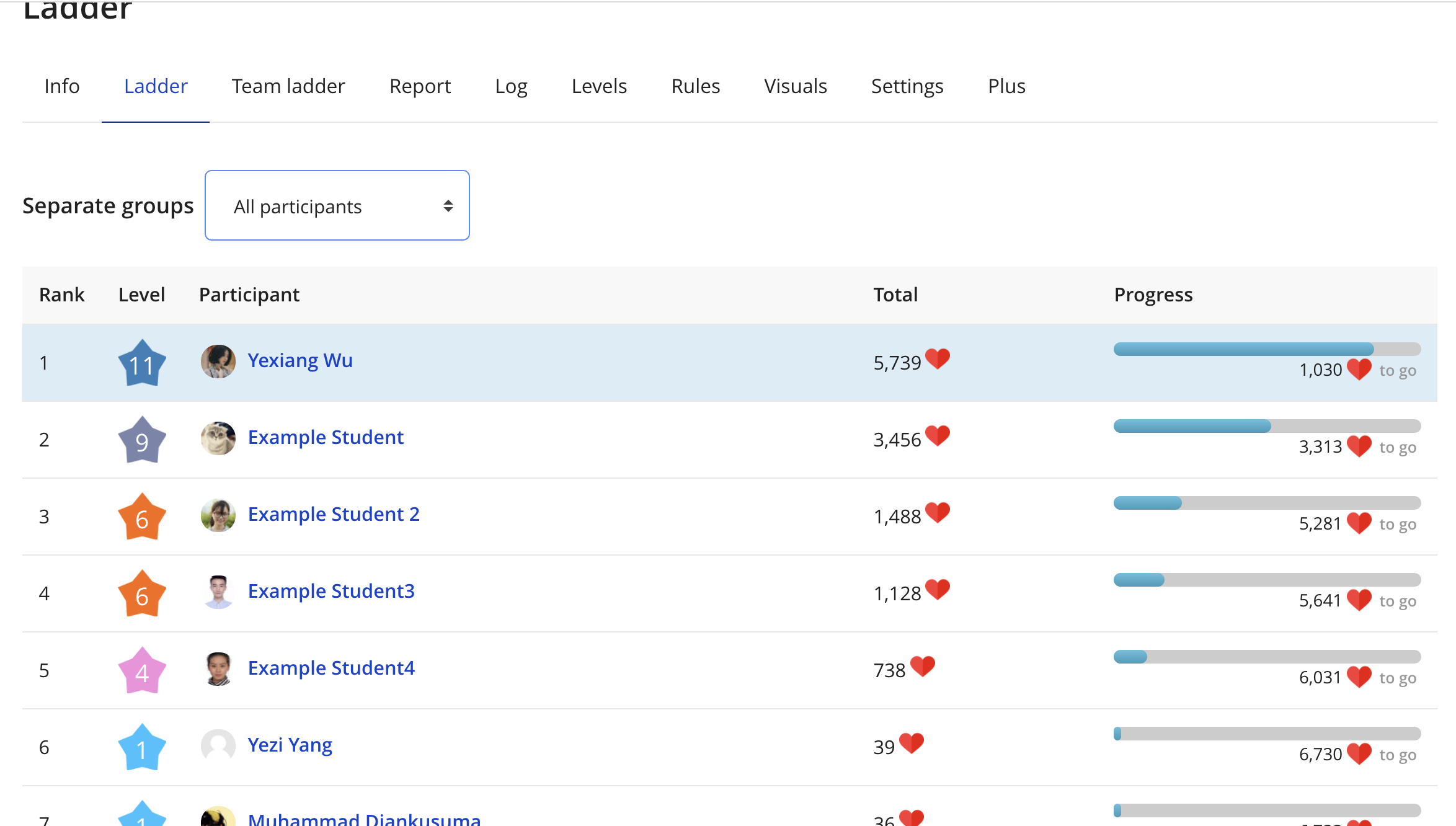 Team ladder: Team ladder will show you the competition information between groups based on points received in each group. (Students will also see this on their screen.)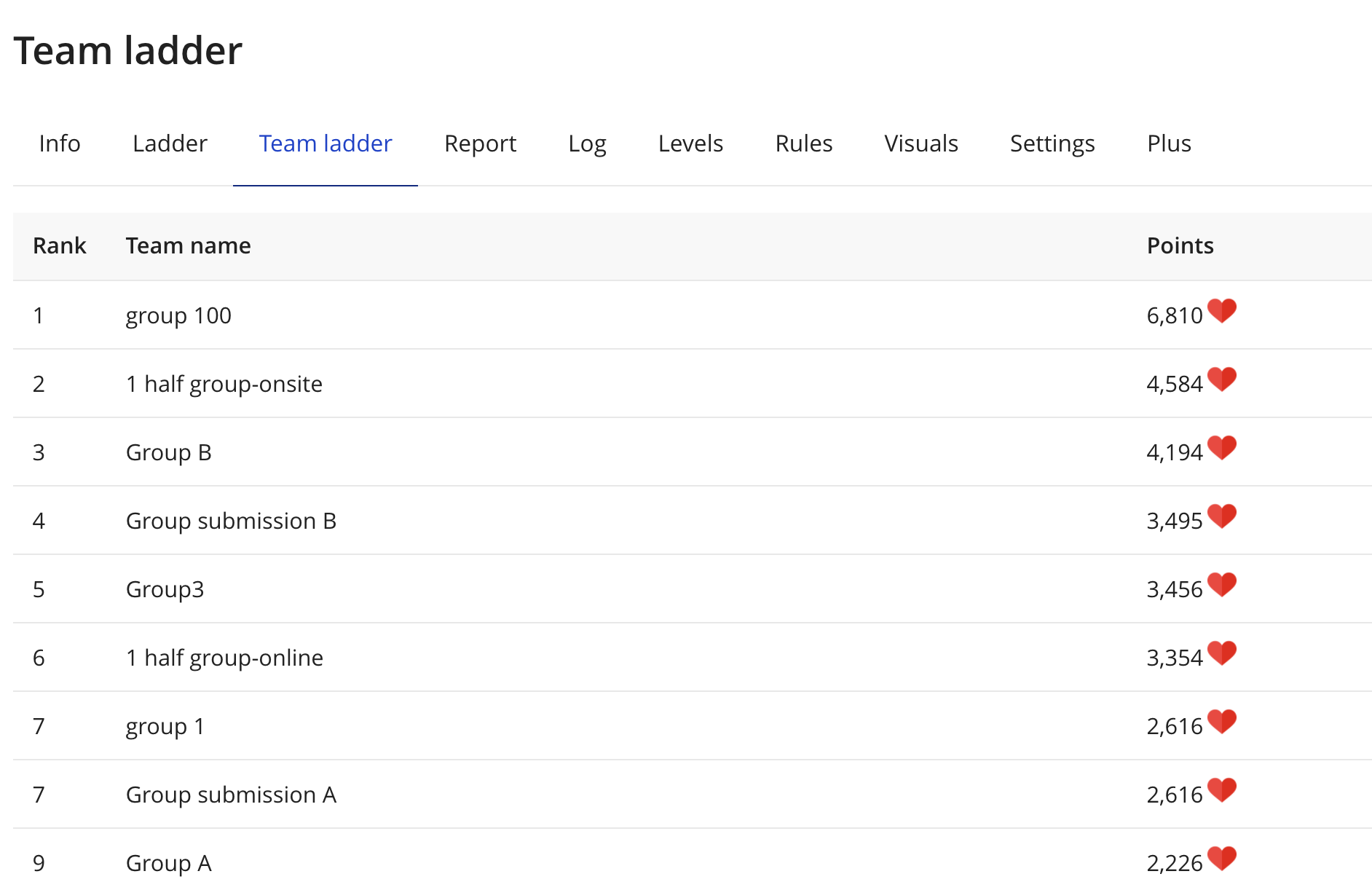 Report: It shows all the students learning data, and teachers can download the spread sheet or make changes to the students' data. On the bottom, there are buttons for you to download the list, reset the whole data when a semester is end, or import points.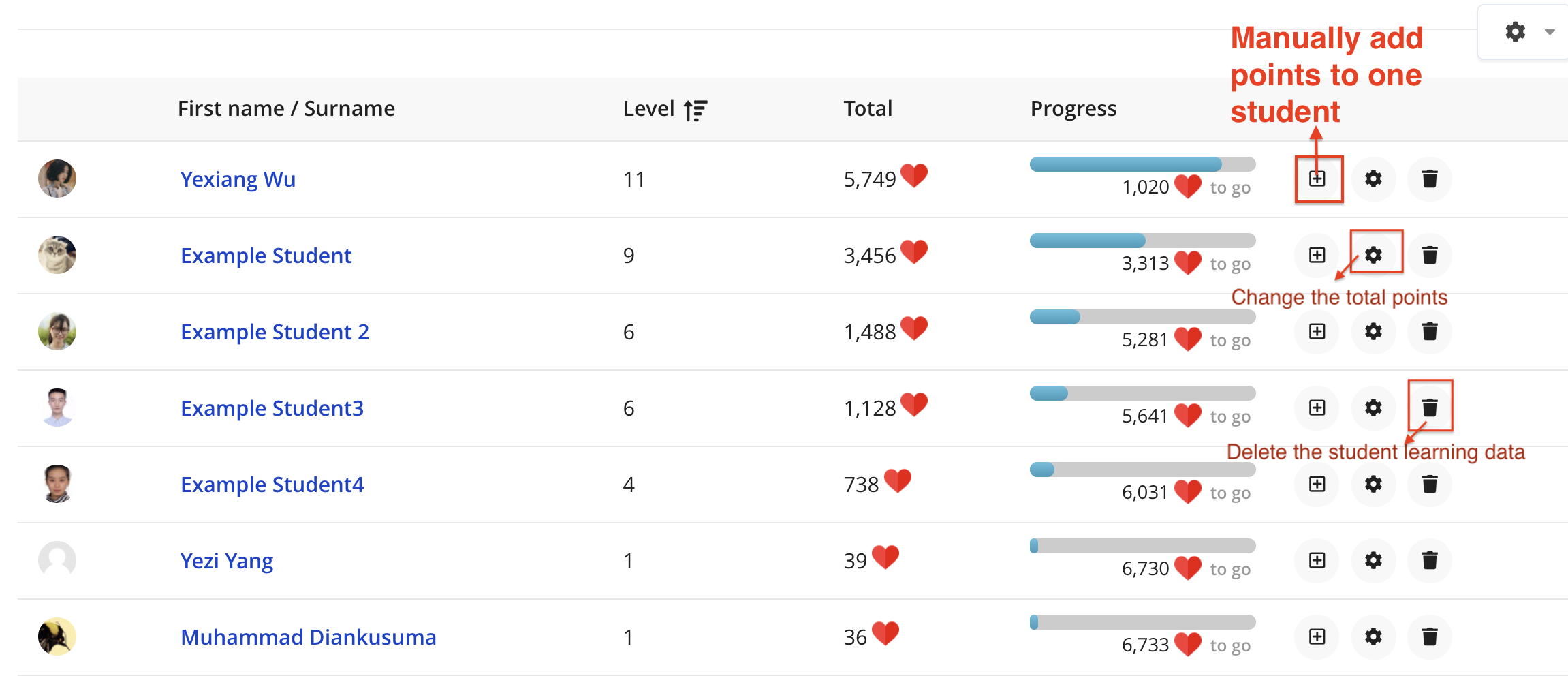 Log: It shows the details Log information in this course.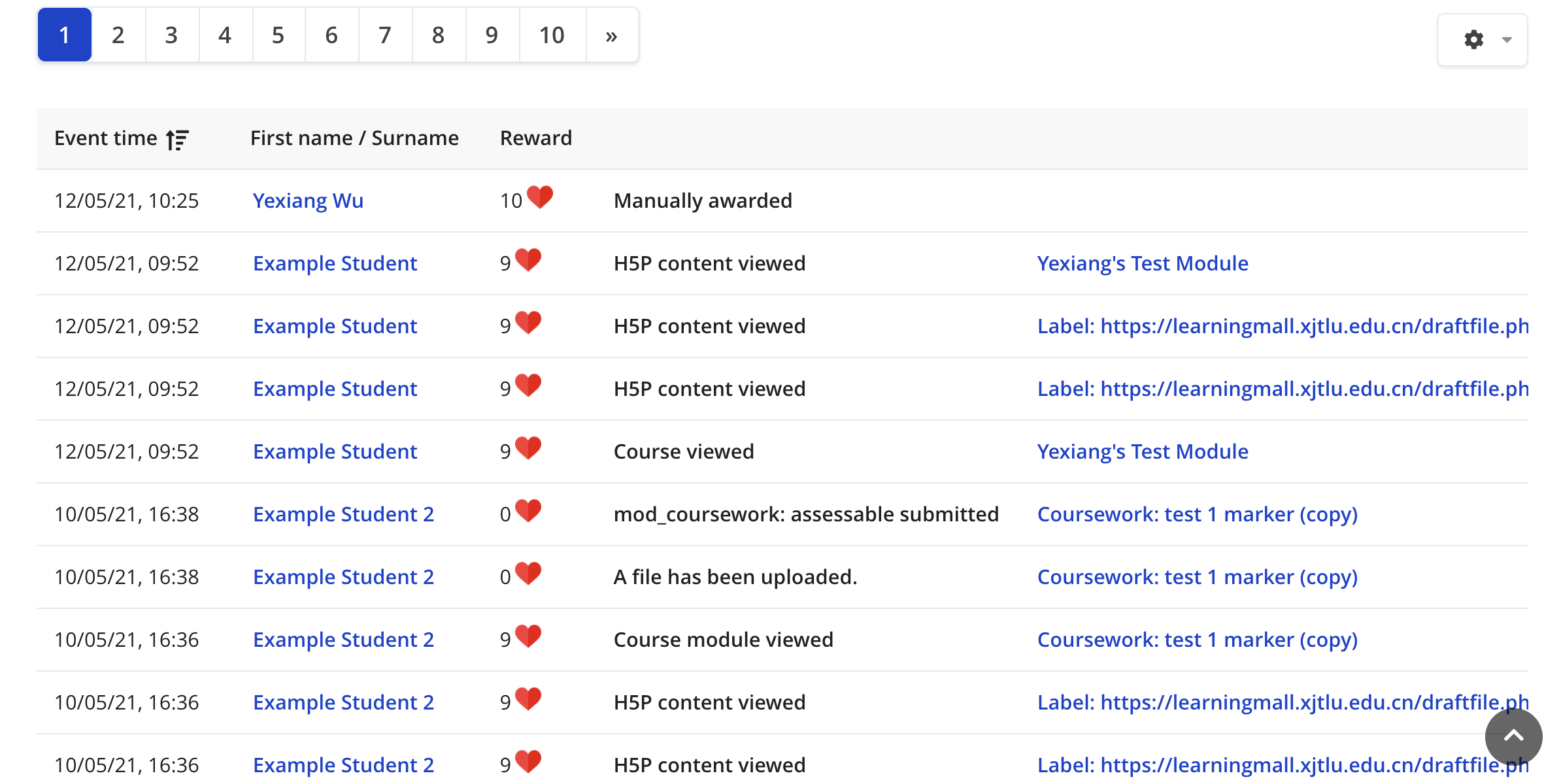 There are some other buttons in this page, they are for defining the rules, levels or badges. If you are interested, please check our guides of:
---

    Creative Commons License
Except for third party materials and unless otherwise stated, content on this site is made available under Creative Commons licenses.
---
Article Number: 264
Author: Mon, May 10, 2021
Last Updated: Mon, Jun 28, 2021
Author: Yexiang Wu
Online URL: https://knowledgebase.xjtlu.edu.cn/article/step-6-how-to-view-the-reports-264.html