How to Share the Cloud Recording
Overview:
This guide will show you how to make some access restrictions on the recorded file and share it with other people

What to know:
The Cloud Recording function is only available with Tencent Meeting (not VooV Meeting) and there is no storage limitation.
Step 1:  Find the recorded file

1) Click the " View Past Meetings " button;
2) Choose the meeting that you would like to share, and then click the " Details " button;
3) Click the "Play" button (in the middle of the video section), this will redirect you to a web page.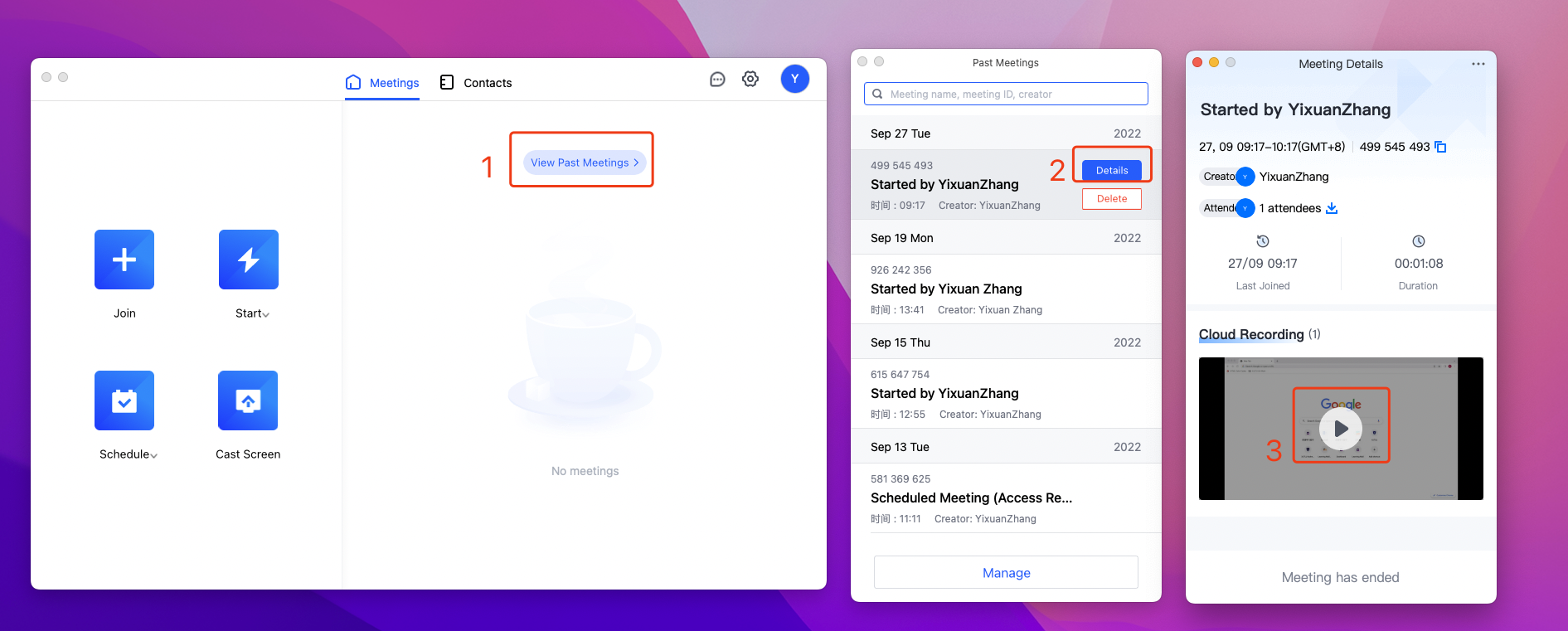 Step 2:  Click the "Share All" button to set up sharing restrictions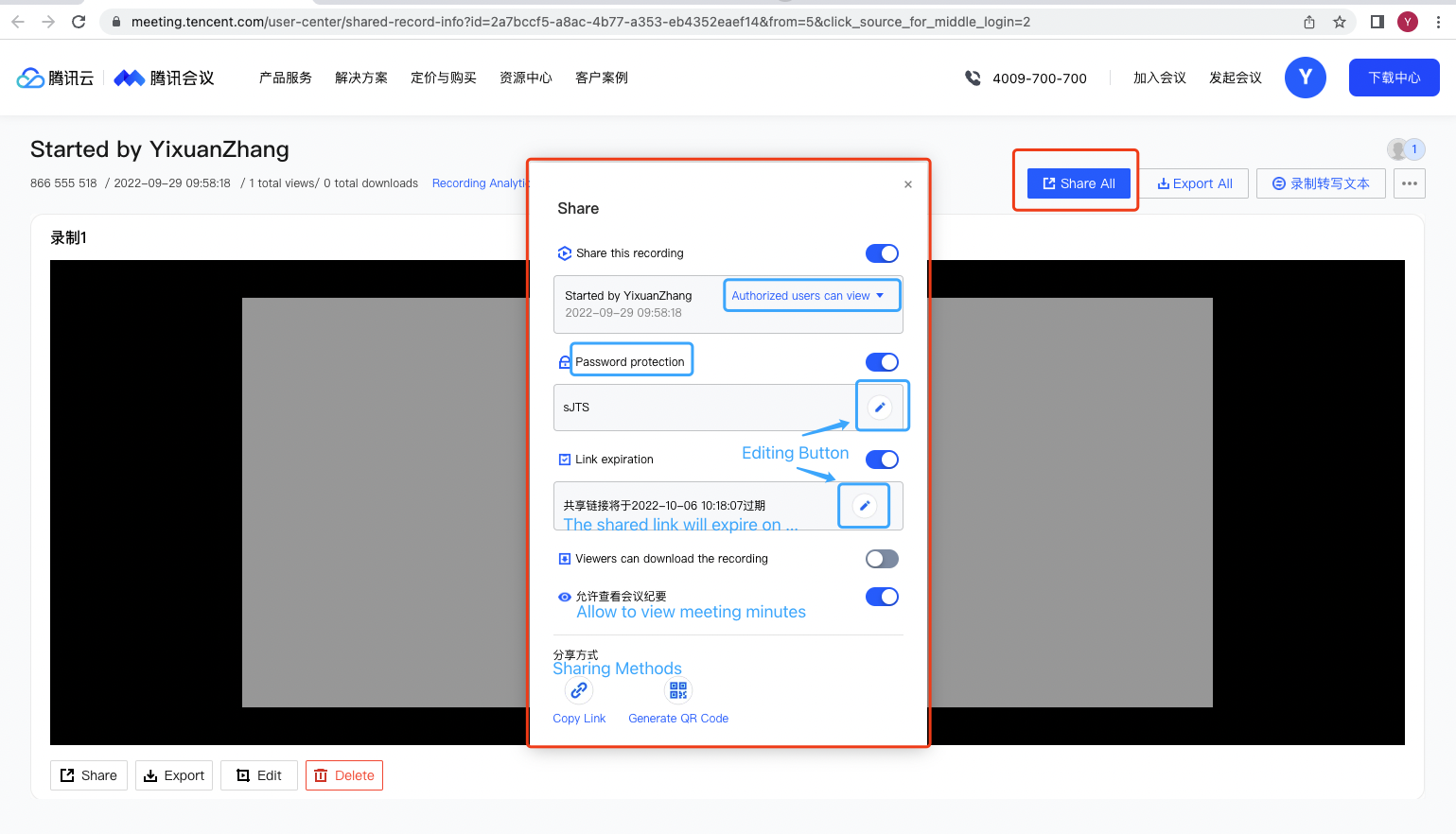 Click the "Share All" button, and there will be a pop-up window that can help you to make some access restrictions:
1) select the scope of users who are able to view the recording
2) set up a password
3) set up an expired date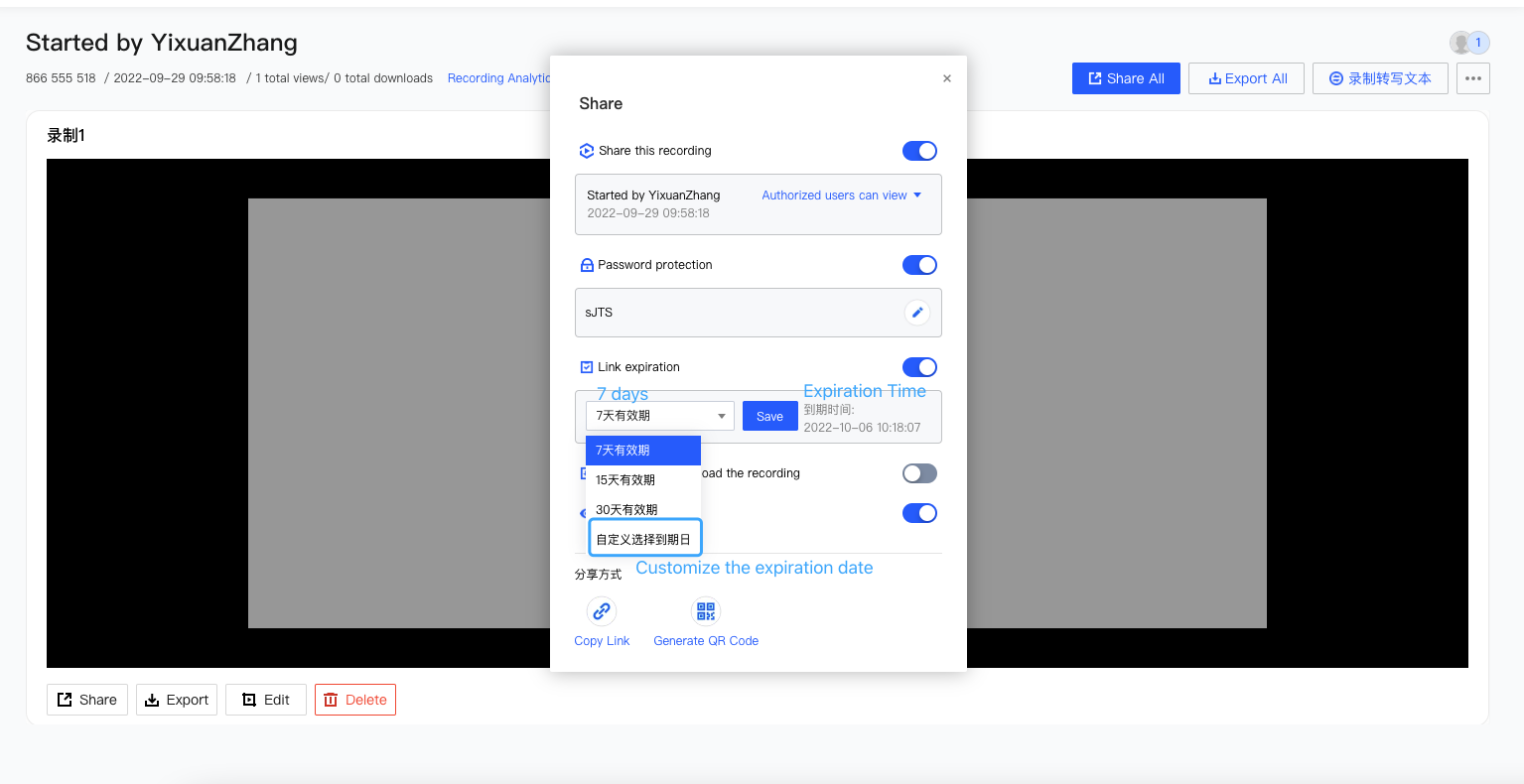 4) choose whether let viewers download this recording
5) allow to view meeting minutes or not   
Please note this "meeting minutes" function is only available when you have selected the "convert to text" function.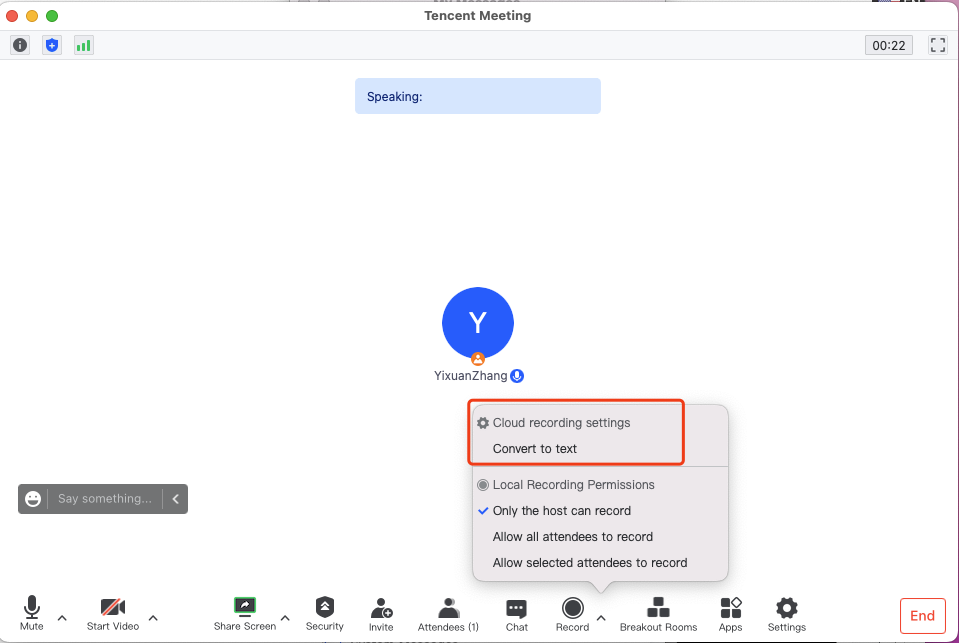 Step 3:  Click the "Copy Link" button, paste your link, and share it with others