8 - Downloading your BigBlueButton Recording
An example of the BigBlueButton Recording 
Overview:
This guide will show you how to download your recorded session on the BigBlueButton platform.


What to know:
The BigBlueButton tool not only affords the user the ability to host online conferences but now these sessions can be saved in a video format for future reference
Table of Contents
Step 1:  Finding your Recording

Go to your BigBlueButton recordings on your module and press the capture button.

If you can't find the "Capture" button, please click the "Eye" icon to show it. Then the button will appear.
Step 2: Downloading your Recording
'Right click' on your recording to bring up the 'Pop-up Menu' then click on 'Save video as'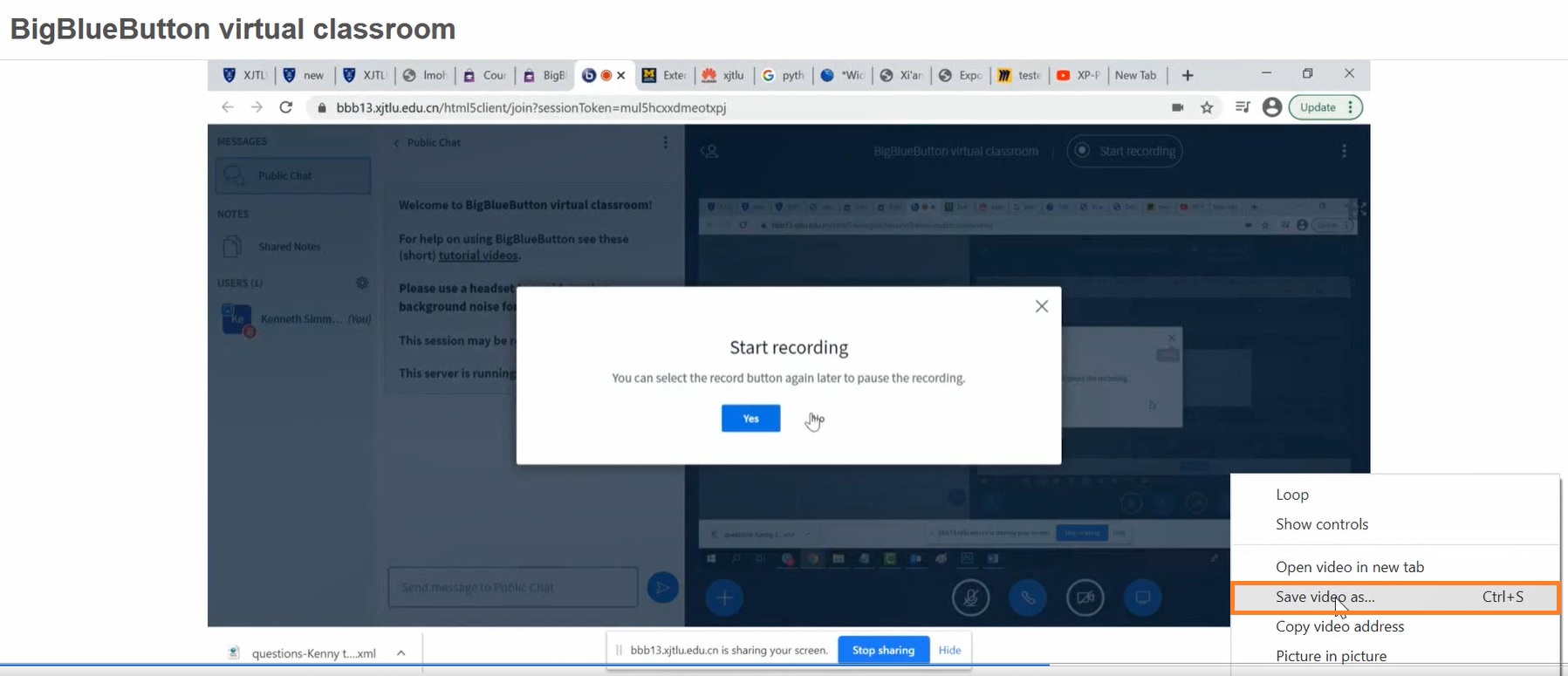 Step 3:  Saving your recording 
You can now save your recording to a specified location of your choosing.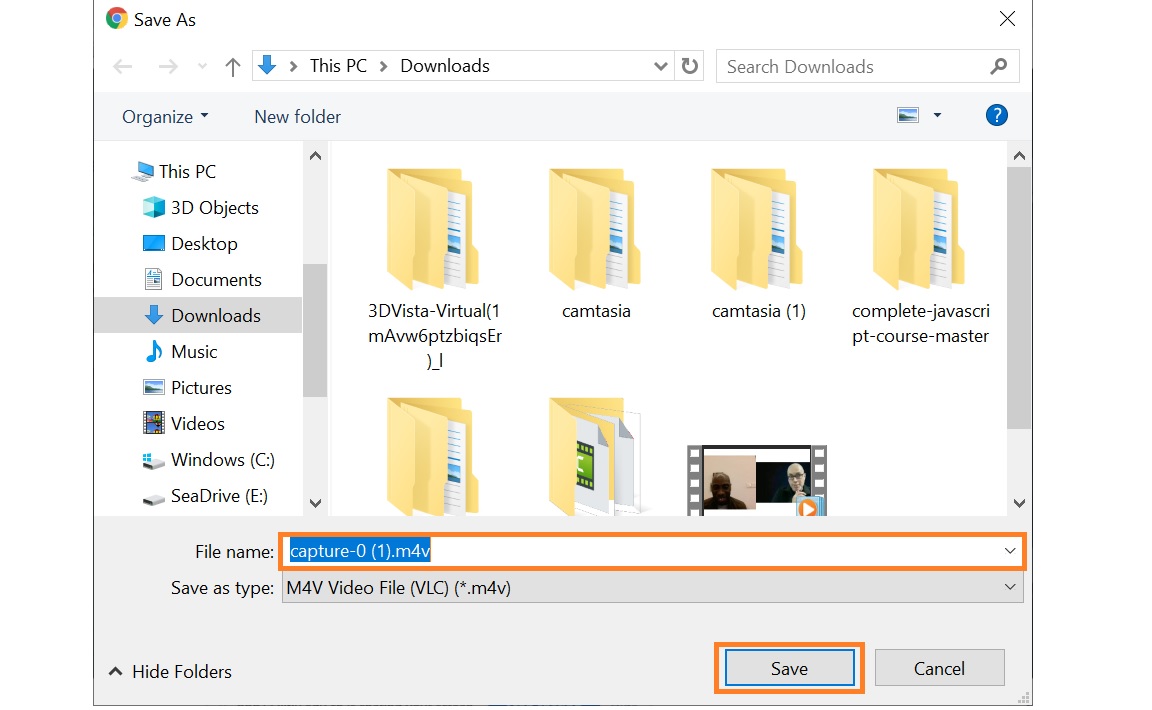 Tips:

Once you have saved your recording you now have the ability to edit it in any way you see fit using editing software packages.
If you can't put it into any editing software, you can simply change the file name "XXX.m4v" to "XXX.mp4", so that the software can accept it.