How to create a Group Member activity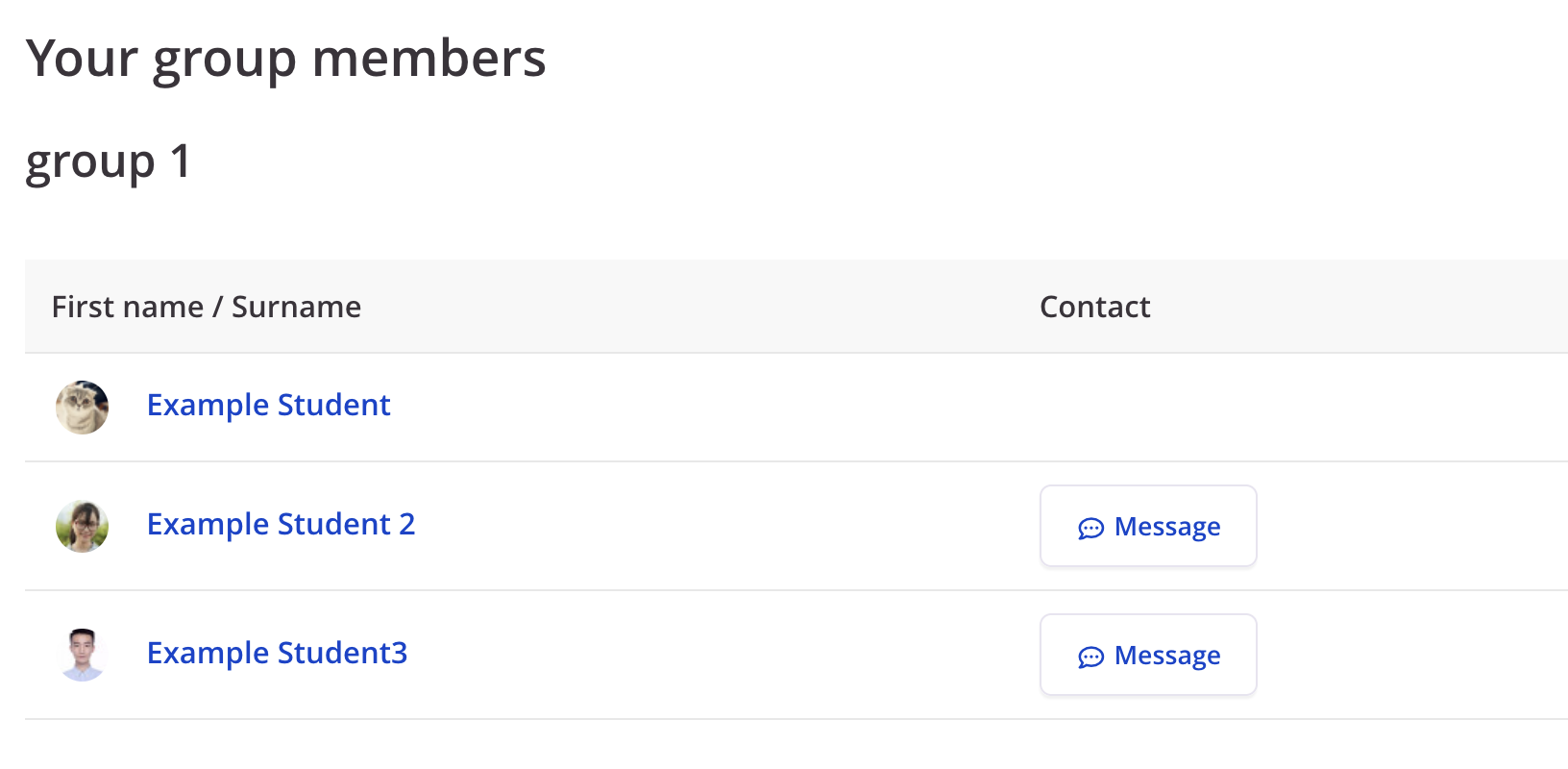 An example of the Group Member activity
Overview:
This guide will show you how to create a Group Member activity.

What to know:
Group Member activity allows students to view the group members of their own team.
Step 1: Turn on editing  mode in your module area/course
Click the 'Turn editing on' button displayed near the upper right of the module area/course.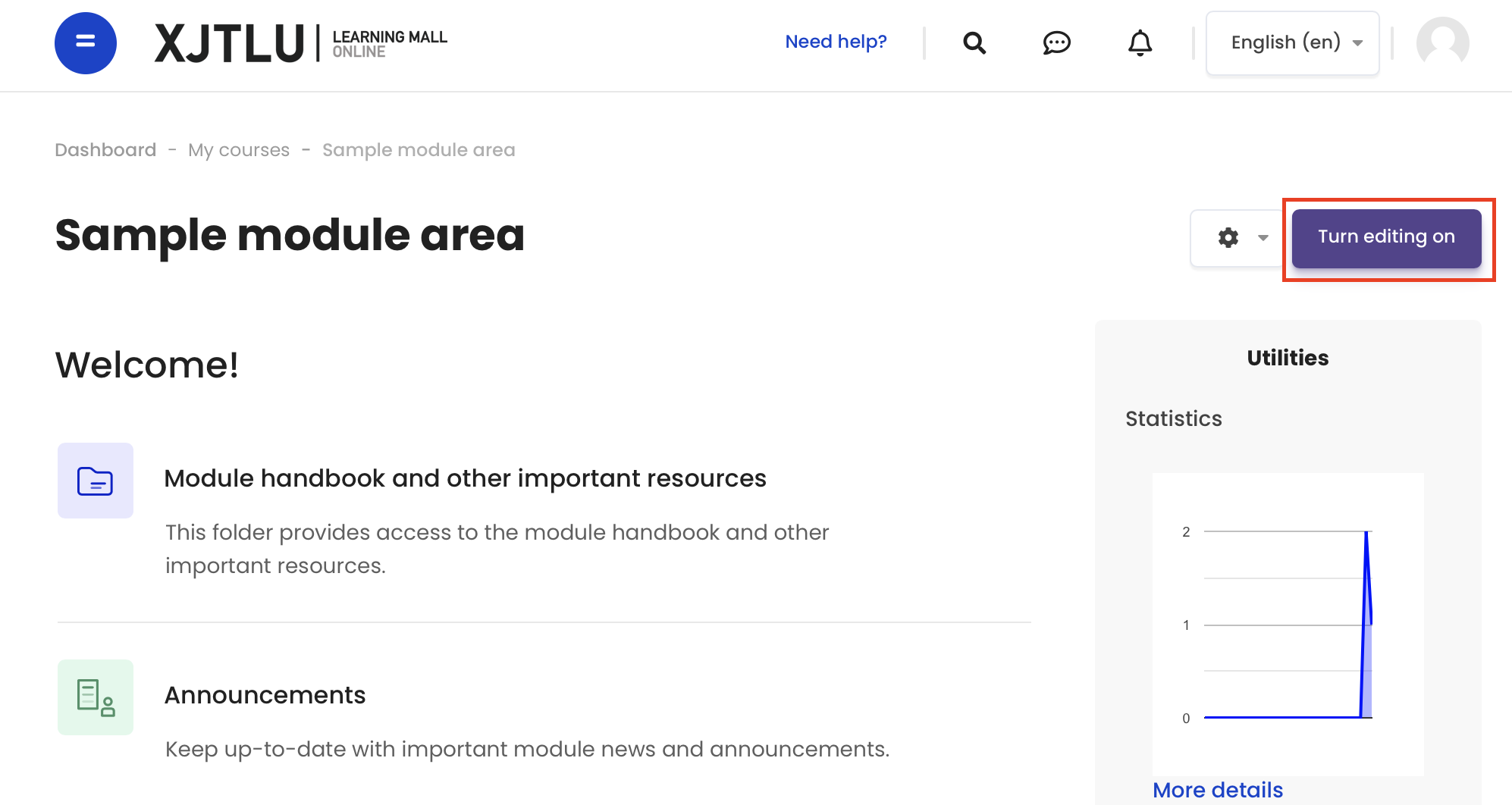 Step 2:  Click 'Add an activity or resource ' link
When editing mode is turned on, navigate to the section where you want to add the [xxxx] activity.

Next, click the 'Add an activity or resource' button displayed at the bottom of the section.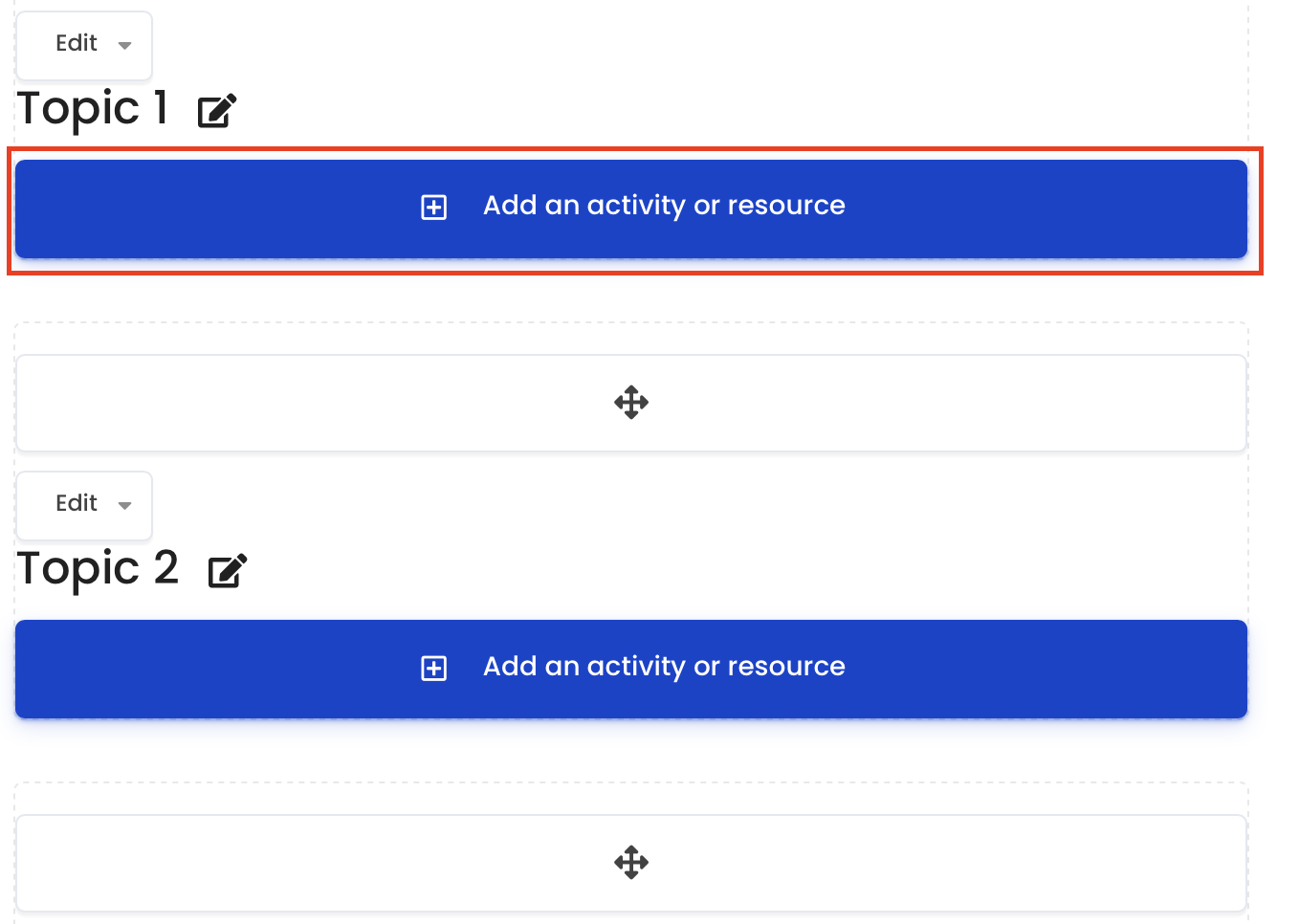 Step 3:  Choose the Group Member activity
From the pop-up activity chooser window, locate and select the

Group Member

activity.

Then it jumps to the setting of the activity.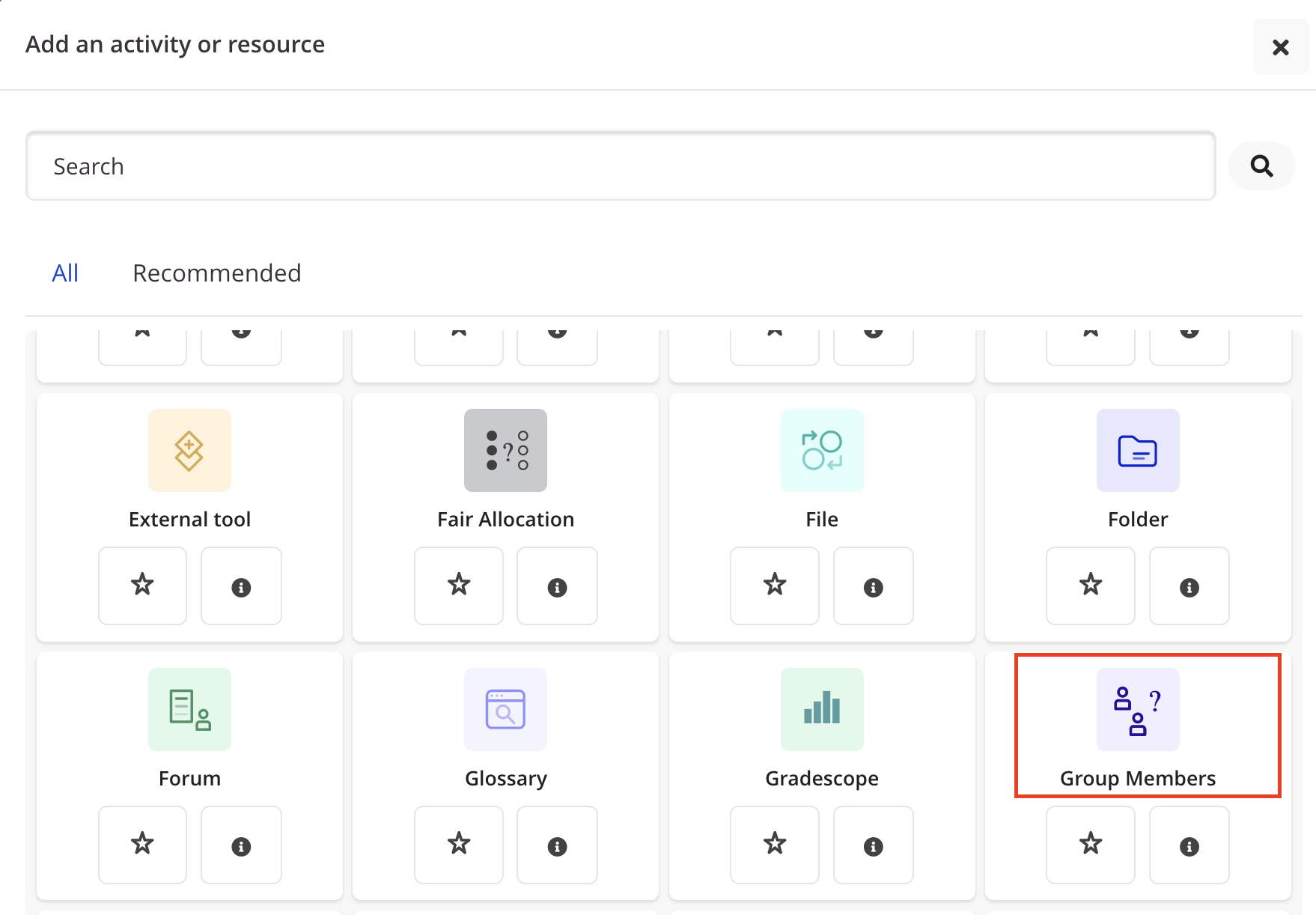 Step 4: Provide an activity name
Provide a name of the Group Member 

Step 5:  Setting of the Group Member activity
In 'Group Members' setting, please set up the followings:
'Grouping'

: Grouping is a collection of groups. If you use grouping for the group project, please choose the grouping you use.

'Show groups'

: 'All groups of grouping' -- show the group members of all students.

                           'Only own group' -- only show the group members of the students' own groups.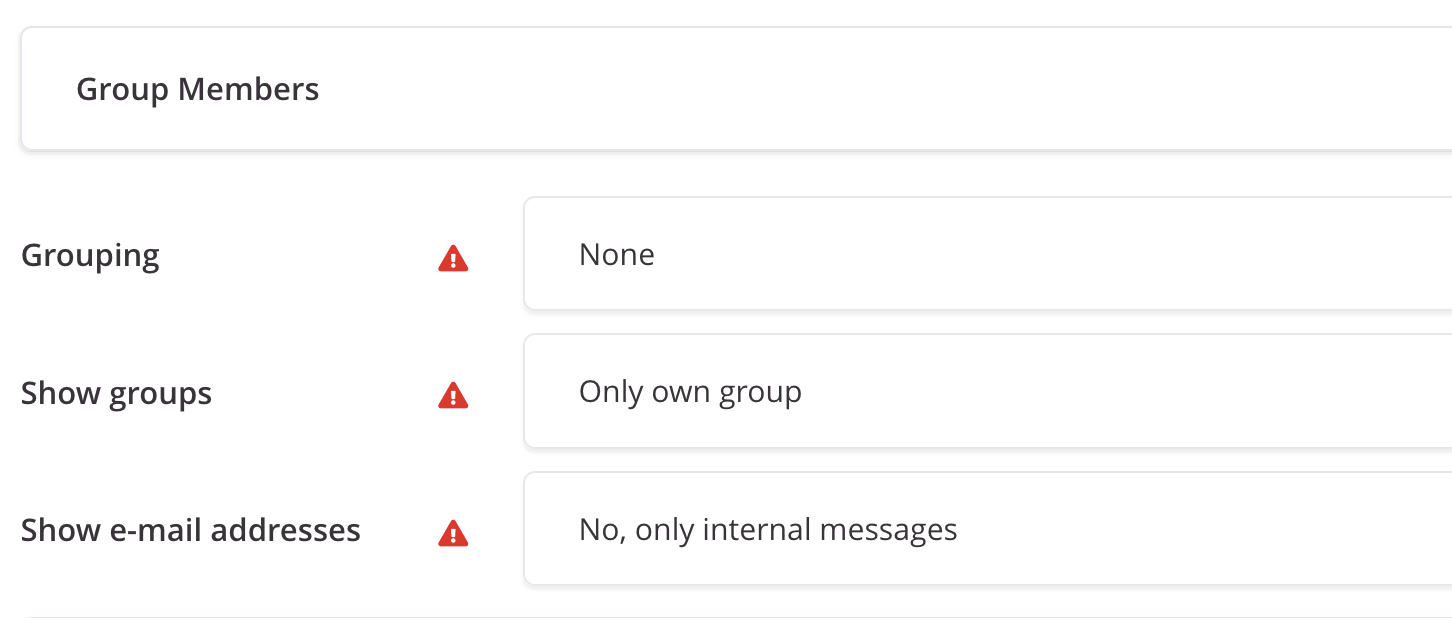 Step 6: Save
Click 'Save and display' button to save it.

Step 7: Student view
Then, when students click into the Group Member activity, they can see the group members of them.