Assignment report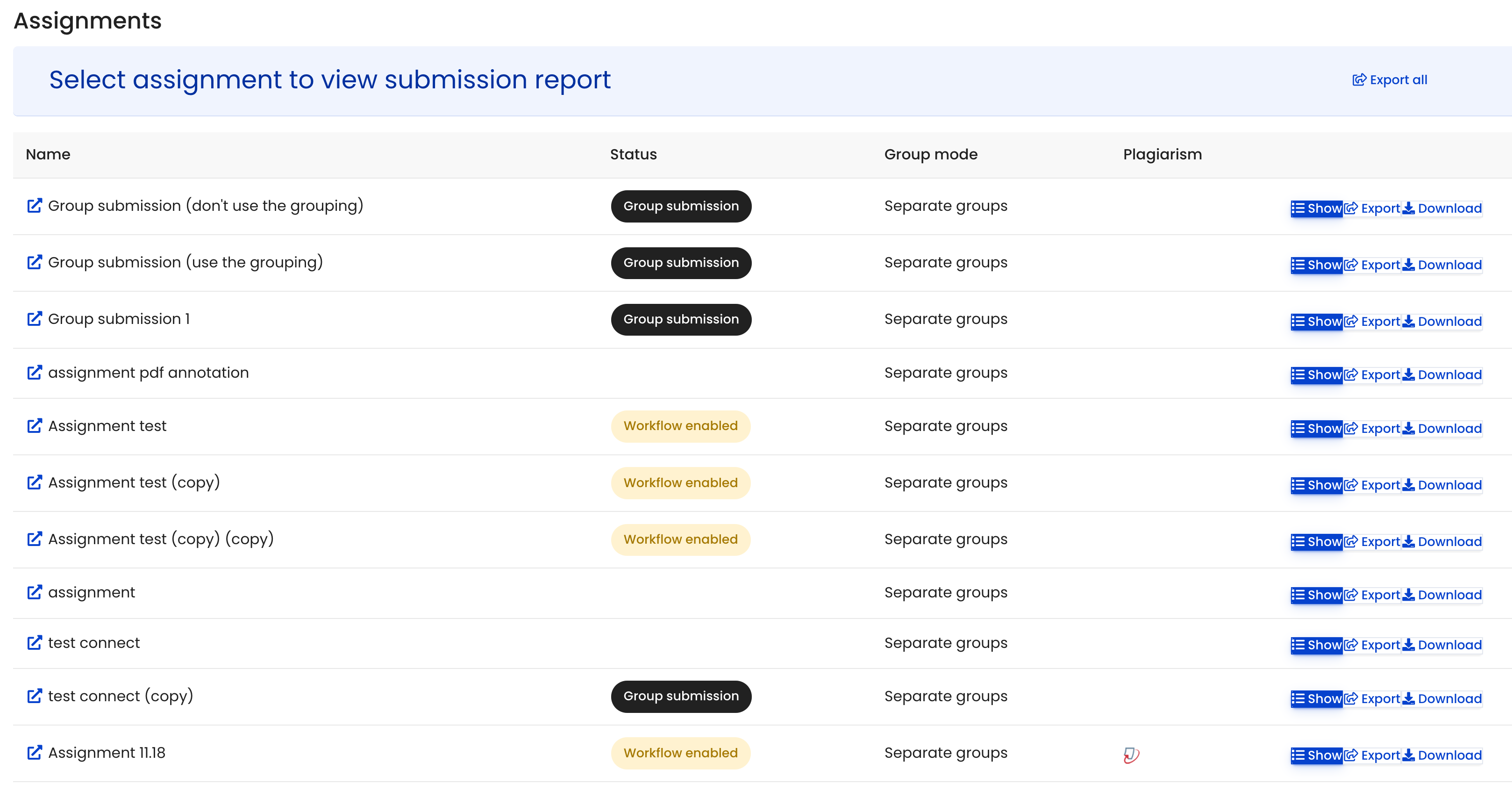 An example of the Assignment report

Overview:
This guide will show you how to view and download the report/documents for Assignment activity.

What to know:
The Assignment report is on the module level page, but not inside each assignment activities.

Step 1: Find the report
Click the 'Action' icon displayed on the top right of the module area/course, just beside the Turn edition on button. Then click "More" to open course administration page.

On the course administration page, you will find a link called "Assignment submission report".
Step 2:  View/download the assignment submission report
On the overview page, there are many buttons for you to view more details of the report: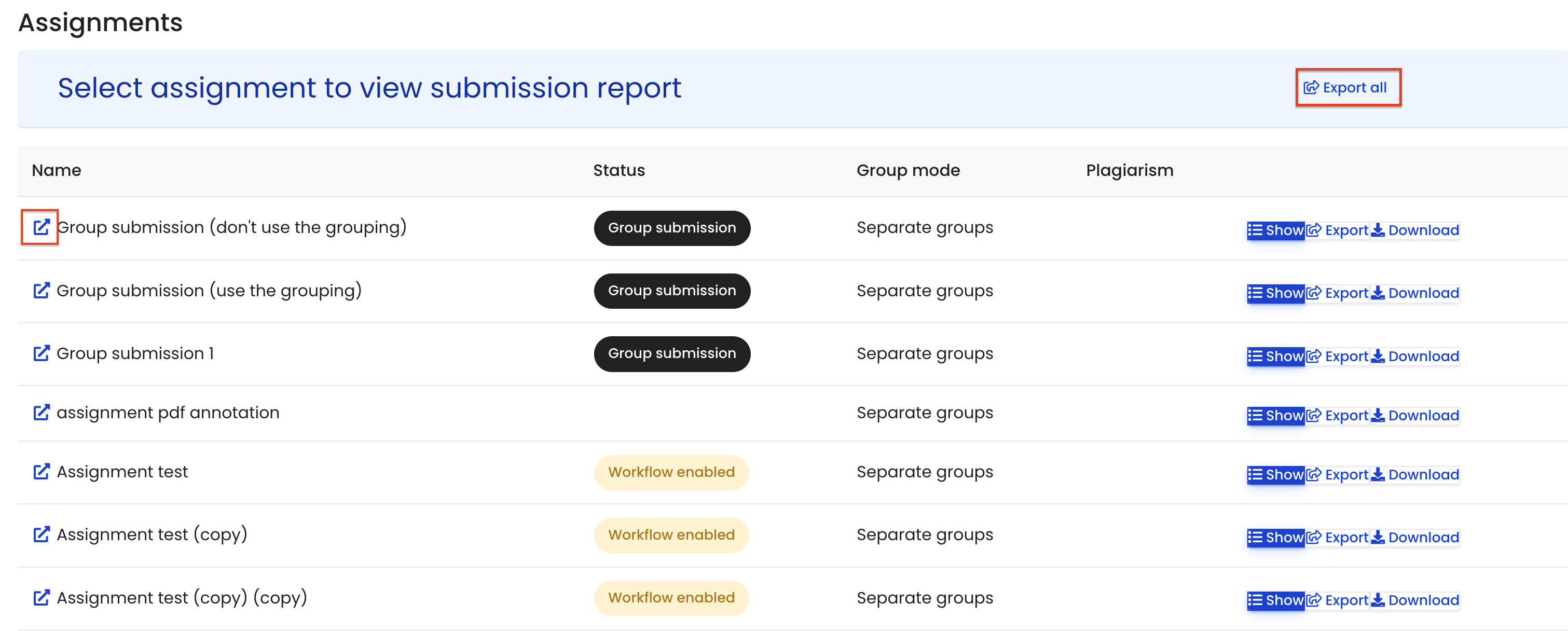 -  Export all:  A spread sheet about the whole report of all the assignments. The data includes all the students' submission status, grades, graders , turnitin, and submission file names
-

: Click and view each assignment details.
- Other buttons:
| | |
| --- | --- |
| | Show every student's submission details on the new screen, including turnitin, modification time, and log buttons for further check. |
| |  Export the spread sheet of submission details, including grades, turnitin, grader name, submission time and file title. |
| |   Download the package of all the submissions, feedback files, feedback comments, and annotated PDFs. |