Grade information on My Learning Mall
Overview:
This guide will show you how to access to your grade information from user profile page.

What to know:
Students will be only to see the grade information from the modules that they are taking. Teachers will be able to see two categories of grade: the modules you are taking and the modules you are teaching. The modules that the teachers are taking are usually professional development courses for teachers.
Table of Contents
Step 1: The grades overview for students

Students can click the profile picture on the right top and select profile. On the profile page, there is a link 'Grades overview' in the report section. Students can also access the overview of their grades in all modules via a Grades link in the user menu (top right of each page). This lists modules they are students in under the heading "Courses I am taking". If a student clicks on a module name, they will be taken to their user report for activities in that module.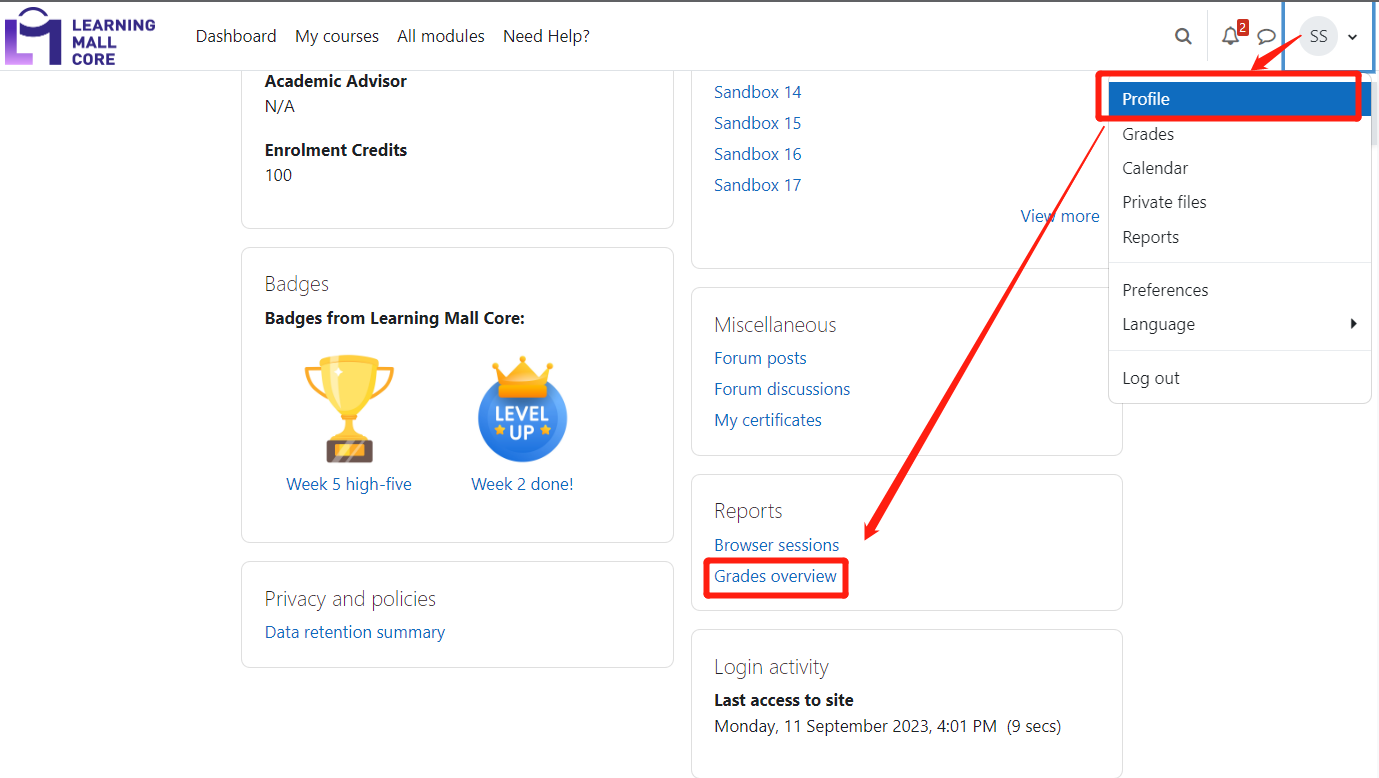 Step 2:  Grades for teachers
If you as teachers are not enrolled in any modules as student, you will only see the grades link to the modules that you are teaching. The Courses I am taking will have nothing to display. While teachers will normally access courses they teach from the course overview on their Dashboard, they can in fact also see the names of these courses listed on the Grades page under the heading "Courses I am teaching". If they click on a course name, they will be redirected to the last page of the gradebook they saw in that particular course.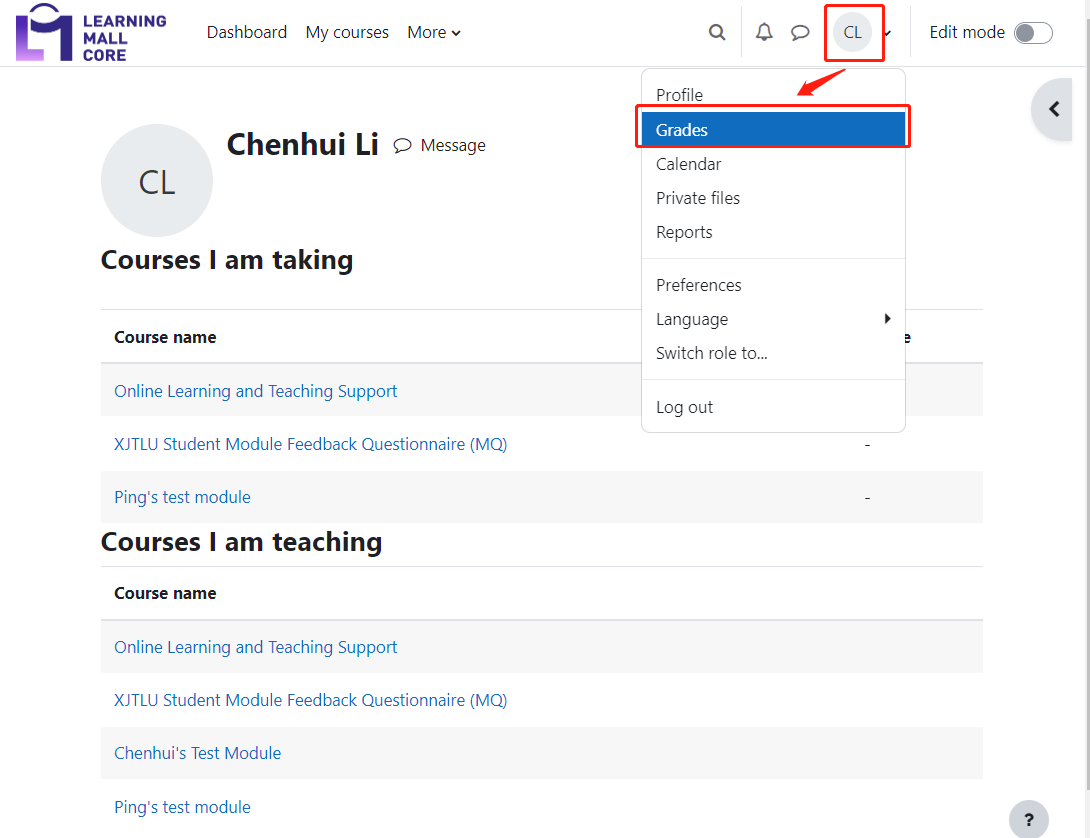 ---

    Creative Commons License
Except for third party materials and unless otherwise stated, content on this site is made available under Creative Commons licenses.