Quiz - Repaginate questions
Overview:
This guide will show you how to repaginate questions within the Quiz activity. This function will help you to reorganize your questions quickly.

Step 1:  Access the Quiz activity

In your module area/course, click the link of the Quiz activity.

Note: If an appropriate Quiz activity doesn't exist in your module area/course, please see Add a quiz   for details of how to create one.
Step 2:   Edit quiz
Click the settings/"gears" icon displayed near the upper right of the Quiz activity's main page.

Click the 'Edit quiz' link.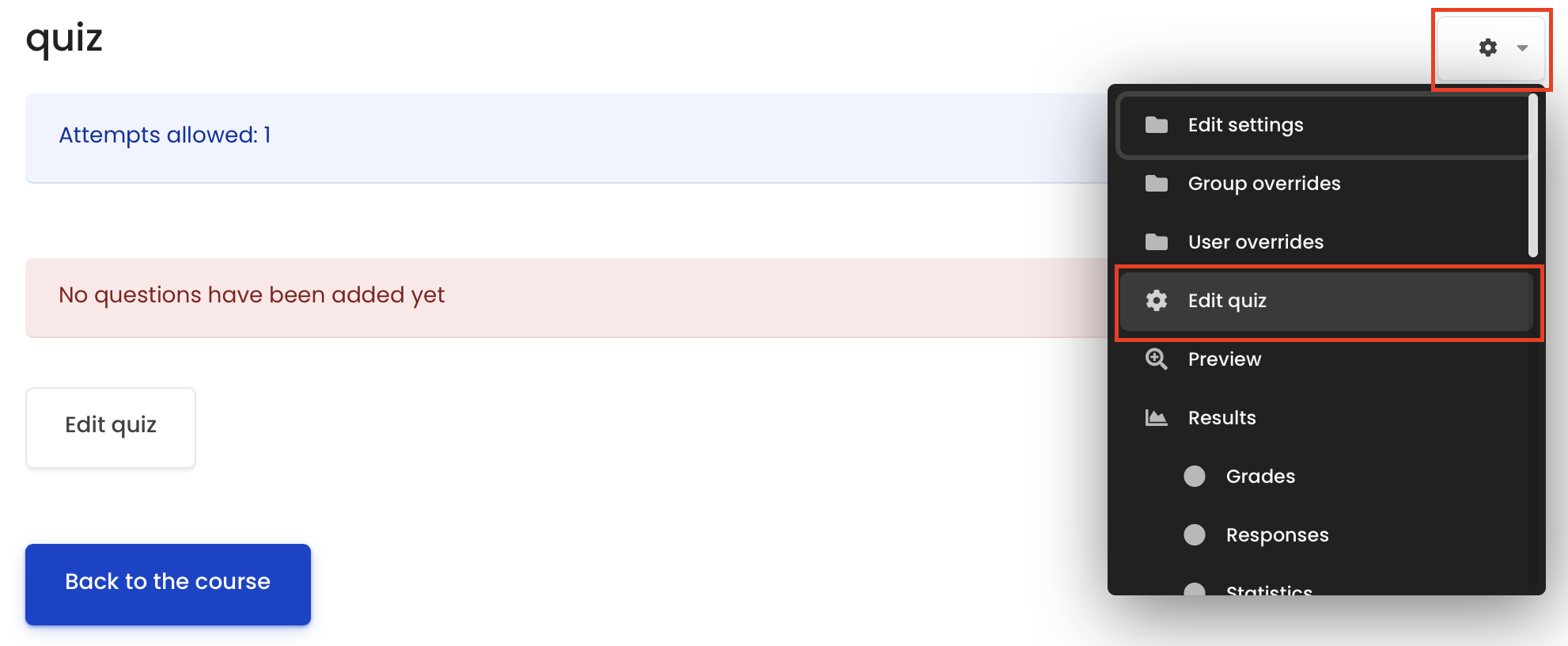 Step 3:  Click " Repaginate" at the top of the page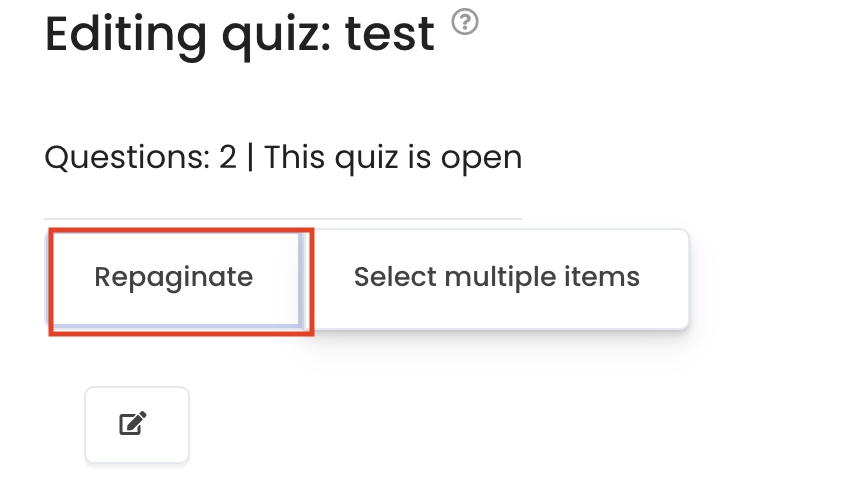 Step 4:  Repaginate questions
Choose the number of questions you would like to repaginate the questions per page and click "Go". The system will then repaginate the questions accordingly.

Tips:
You can also change the pagination settings in the Quiz activity setting and repaginate there. Please refer to   Quiz activity settings  to learn how to do that.